MEET THE LINCOLN PARK THERAPY GROUP TEAM
WE'LL HELP YOU FIND THE COURAGE TO CULTIVATE CHANGE.
Our boutique Lincoln Park counseling practice works with each individual to help them build on their strengths and help them attain the personal growth they are seeking. This is accomplished by adhering to our practice's central values: compassion, empathy, and courage. We work with emerging adults, adults, couples, and families from diverse backgrounds who experience a wide range of anxiety and depressive disorders. Our areas of expertise include treating anxiety, depression, and relationship issues. Our therapists have specialized training to treat relationship issues, life transitions, post-traumatic stress disorder, difficulties in emotion regulation, and addiction.
Nicolle Osequeda, M.A., M.Ed., MFT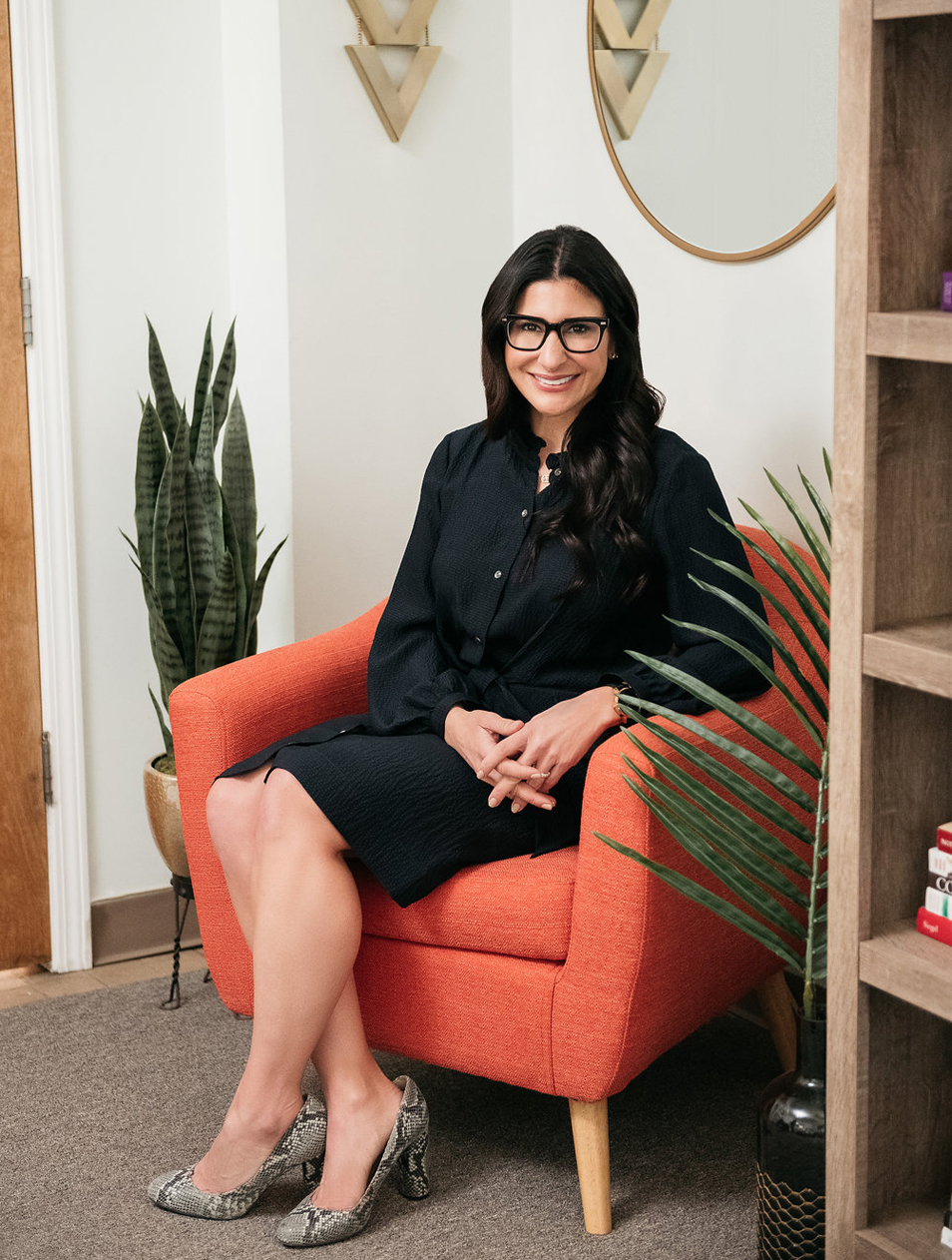 As a Certified Daring Way Facilitator™, I am skilled in delivering the curriculum of Brene' Brown's research on courage, vulnerability, and shame. Together we will examine the thoughts, emotions, and behaviors that are holding you back and identify new choices and practices that will move you toward more authentic and wholehearted living. The primary focus is on developing daily practices that transform the way you live, love, and lead.
My areas of expertise include counseling young adults, adults, and couples experiencing life transitions — identity, employment, geographic and relationship changes– and the difficulties they present. I work with individuals and couples to communicate better and learn the skills to begin building more fulfilling and healthy relationships. I have expertise and interest in working with young adults experiencing a quarter life crisis. I also enjoy working with visual, performance, and musical artists.
Millie Huckabee, M.A., LPC
I view therapy as a collaborative experience and seek to help my clients feel comfortable, hopeful, and truly understood. With a goal-directed approach, I tailor treatment to the needs of the individual by incorporating a variety of therapeutic methodologies. I believe that trust is an essential component to the therapeutic relationship, and I respect and honor, without judgment, what you share in session. Through creativity and warmth, I work with clients to facilitate change and personal growth.
My field of expertise is working with young adults in transition who are feeling uncertain about employment, relationships or future– a quarter-life crisis. I enjoy working with individuals who are experiencing anxiety, depression or relationship challenges. My other areas of interest include working with individuals who have experienced trauma and coping with the difficult emotions those experiences bring.
Porschia Johnson, M.S., NCC, LPC
I believe in the intrinsic strength and value of every person. I empower my clients by emphasizing their strengths and helping them to reach their full potential in a mutually created space where they feel safe bringing their full authentic selves. I also believe that the client is the expert of their own experience and that, through acceptance, understanding, and a positive therapeutic relationship, clients can feel empowered and begin to move towards self-discovery and self-acceptance. Because I consider the client-therapist relationship an integral part of the therapeutic process, my work with clients is very relational and personalized to each client. My work is a collaborative, client-centered process in which I draw upon various modalities to further assist my clients in achieving their goals.
I am comfortable in assisting clients with a wide range of concerns, including relational distress, life transitions, job stress,
FIND THE COURAGE TO CULTIVATE CHANGE.
Schedule an appointment with us today and let us help you cultivate change and learn how to deal with life's challenges. We'd love to meet you.