Biblotherapy is a wonderful and effective supplement to your work in sessions. Check back frequently to see the new titles we add of helpful and supportive literature. We're always adding our favorite books to share with people here.
CLICK ON THE BUTTONS BELOW TO BROWSE THE CATEGORY OR SCROLL THROUGH TO EXPLORE THE FULL LIST.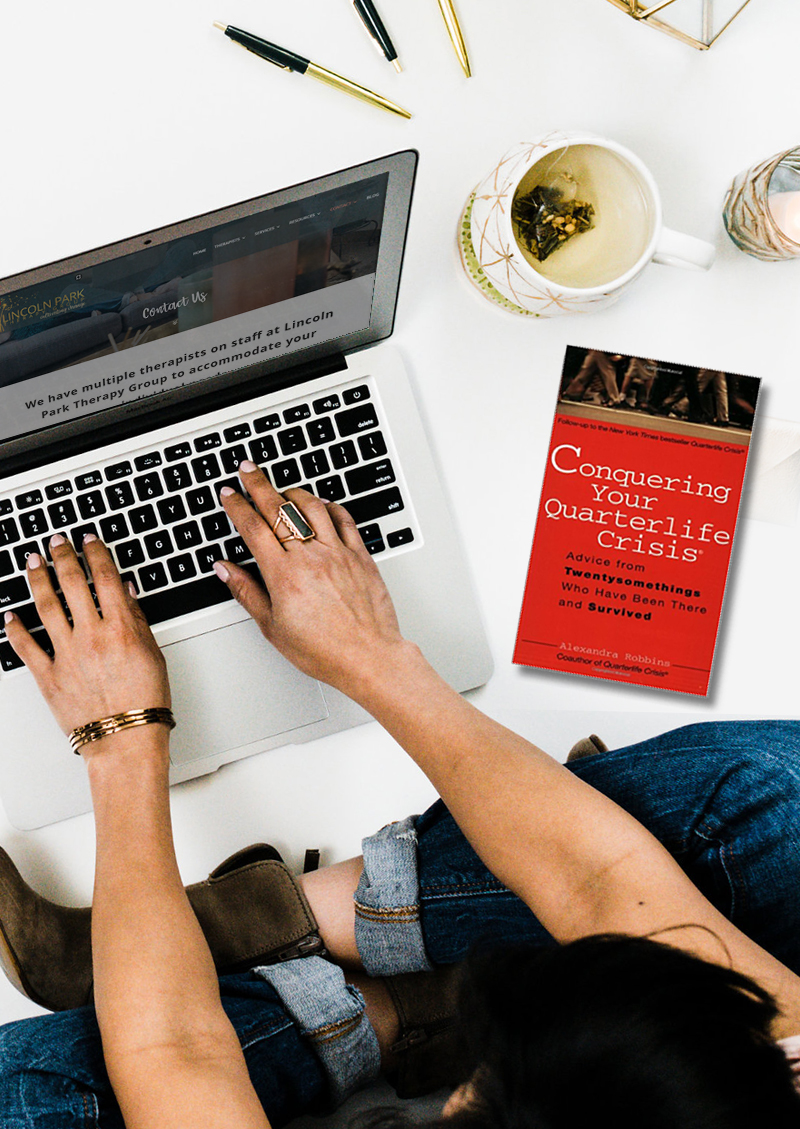 Conquering Your Quarterlife Crisis: Advice from Twentysomethings Who Have Been There and Survived
Alexandra Robbins goes beyond defining the problem of the quarter-life crisis and puts readers on the path to conquering it. She asks – and answers – the tough, soul-searching questions that keep young adults awake at night:
– How do I weigh doing what I love versus making money?
– Will I ever find my "soul mate"?
– Why is it so hard to make friends?
– Why are my twenties so different from what I expected?
Drawing from a decade of work with hundreds of twenty something clients and students, THE DEFINING DECADE weaves the latest science of the twenty-something years with behind-closed-doors stories from twenty-somethings themselves. The result is a provocative read that provides the tools necessary to make the most of your twenties, and shows us how work, relationships, personality, social networks, identity, and even the brain can change more during this decade than at any other time in adulthood-if we use the time wisely.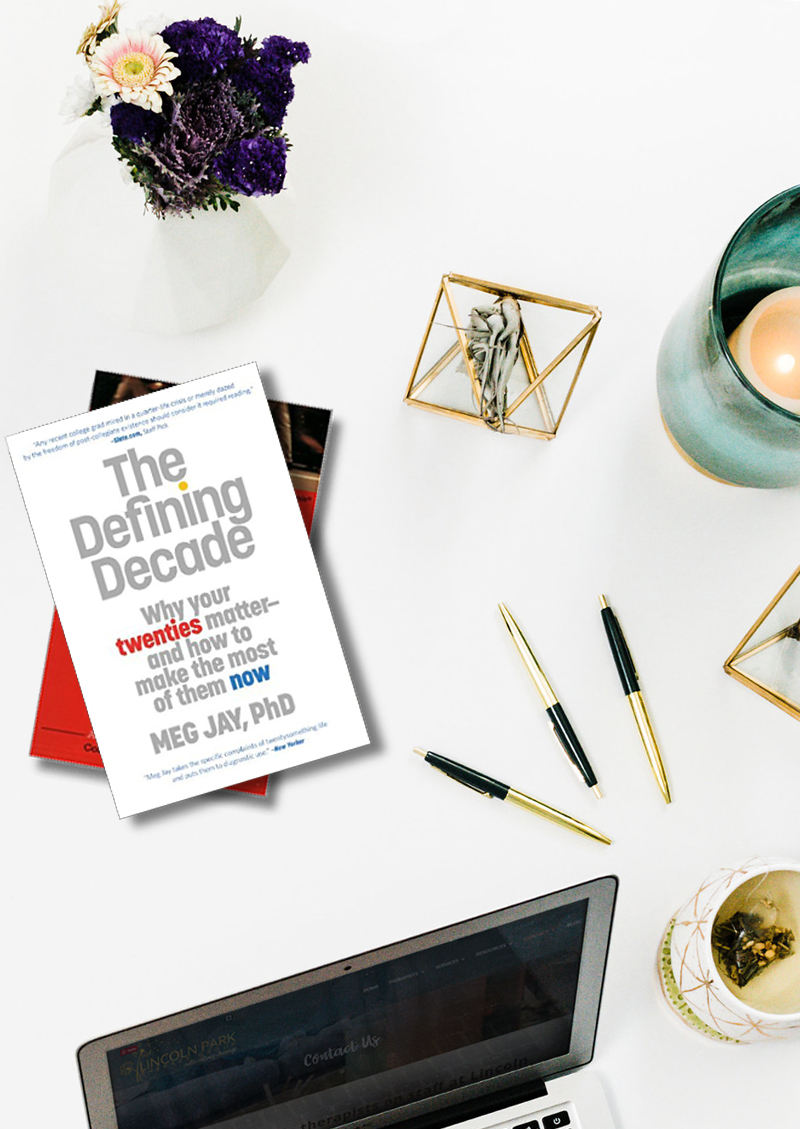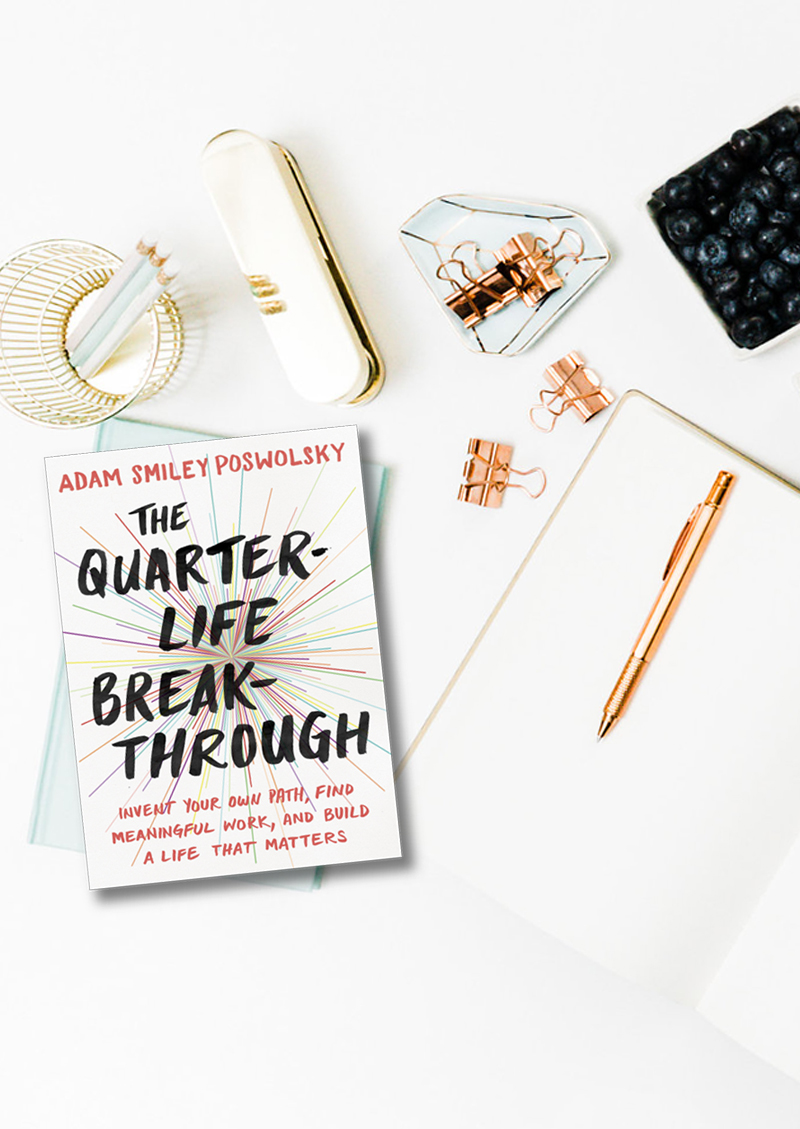 The Quarter-Life Breakthrough
The Quarter-Life Breakthrough provides fresh, honest, counterintuitive, and inspiring career advice for anyone stuck in a quarter-life crisis (or third-life crisis), trying to figure out what to do with your life. Smiley shares the stories of many twenty- and thirty-somethings who are discovering how to work with purpose (and still pay the bills).
Research shows that practicing self-compassion can reduce anxiety and make significant  changes in your life. These resources will educate you on the practice and give you tips to implement them in your own life.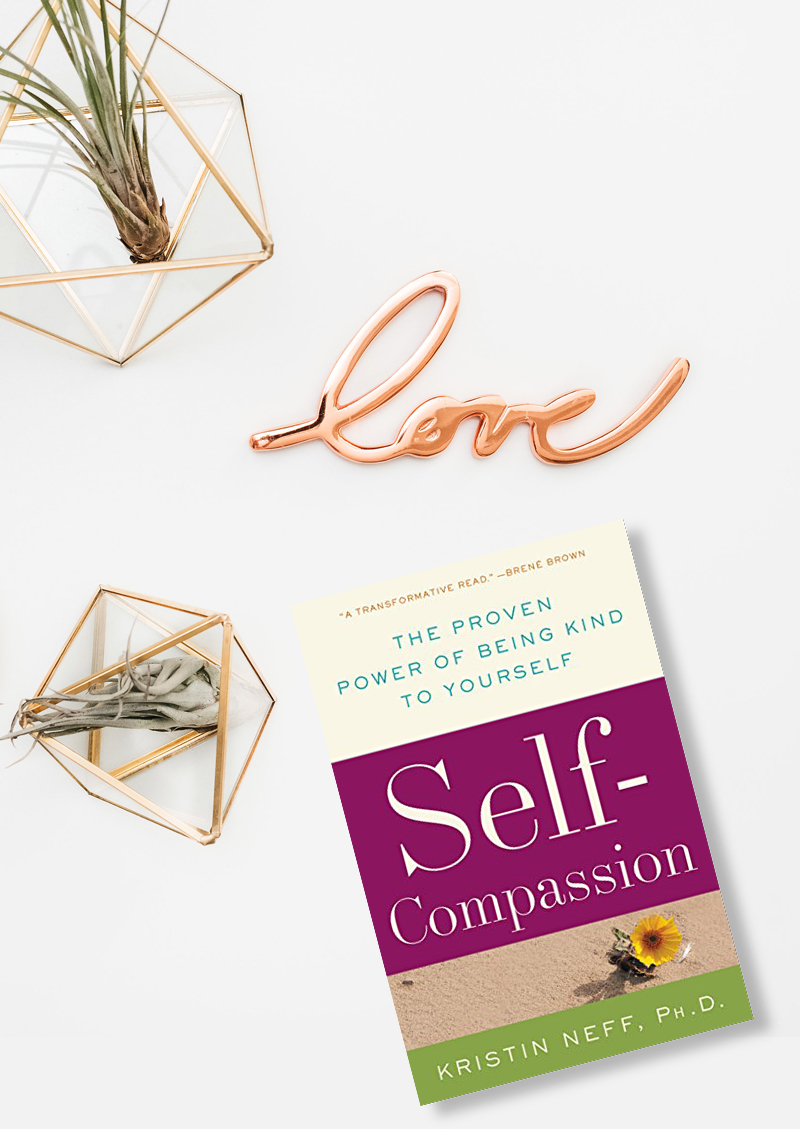 the proven power of being kind to yourself: self-compassion
Kristin Neff, Ph.D., says that it's time to "stop beating yourself up and leave insecurity behind." Self-Compassion: Stop Beating Yourself Up and Leave Insecurity Behind offers expert advice on how to limit self-criticism and offset its negative effects, enabling you to achieve your highest potential and a more contented, fulfilled life.
In the words of the writer and founder, Mo Seetubtim, 
The Happiness Planner
 is a "tool designed to help you reshape the way you think and to shift your focus to the positive," (forward), in the form of a daily planner/journal. The guiding principal is that by practicing self-awareness, positive thinking, mindfulness, gratitude, and focusing on personal growth, you will experience an increase in happiness.
We really liked how for each day there was a quote at the top of the page from a well-known person to help guide you in your intentions. This is a fantastic book that gives you as much as you put into it. You can buy this book, and other The Happiness Planner products, from their website, which is certainly worth a visit.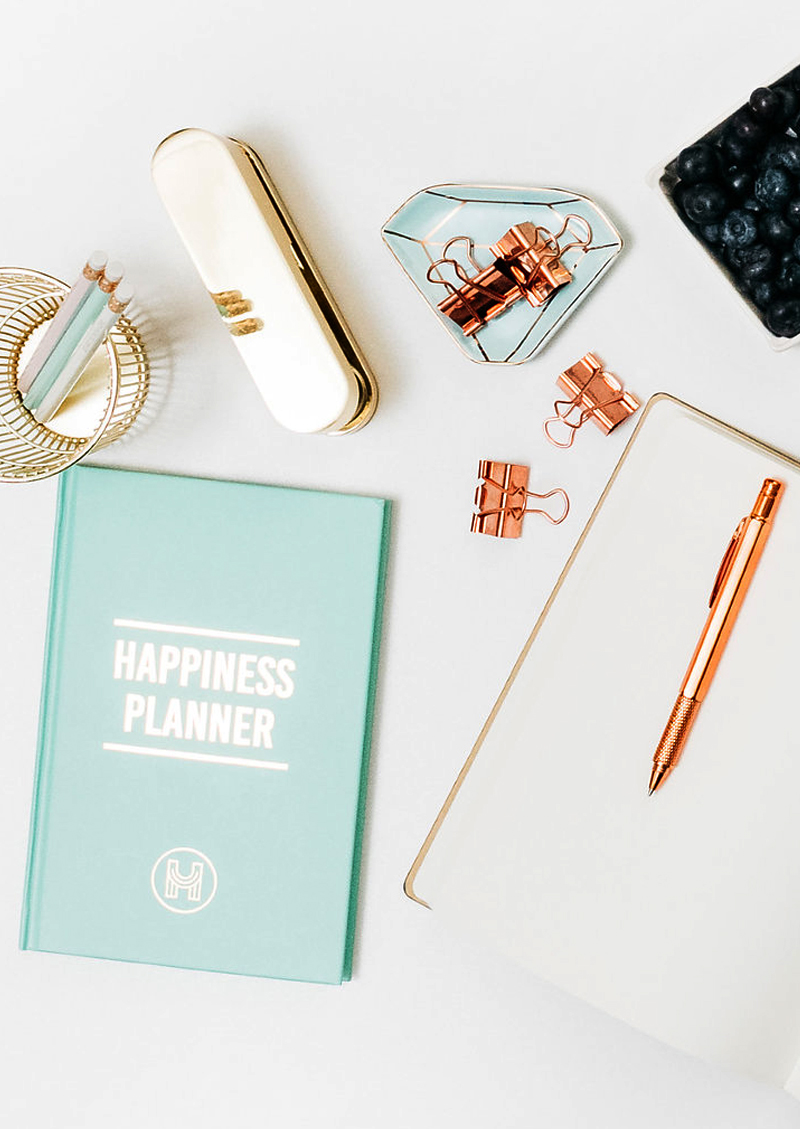 Real change comes from within. It is a commitment to oneself to begin a process that may initially feel uncomfortable, but as you continue to move through it, results happen.  Here are our favorite books that have changed our lives and profoundly impacted our clients' lives.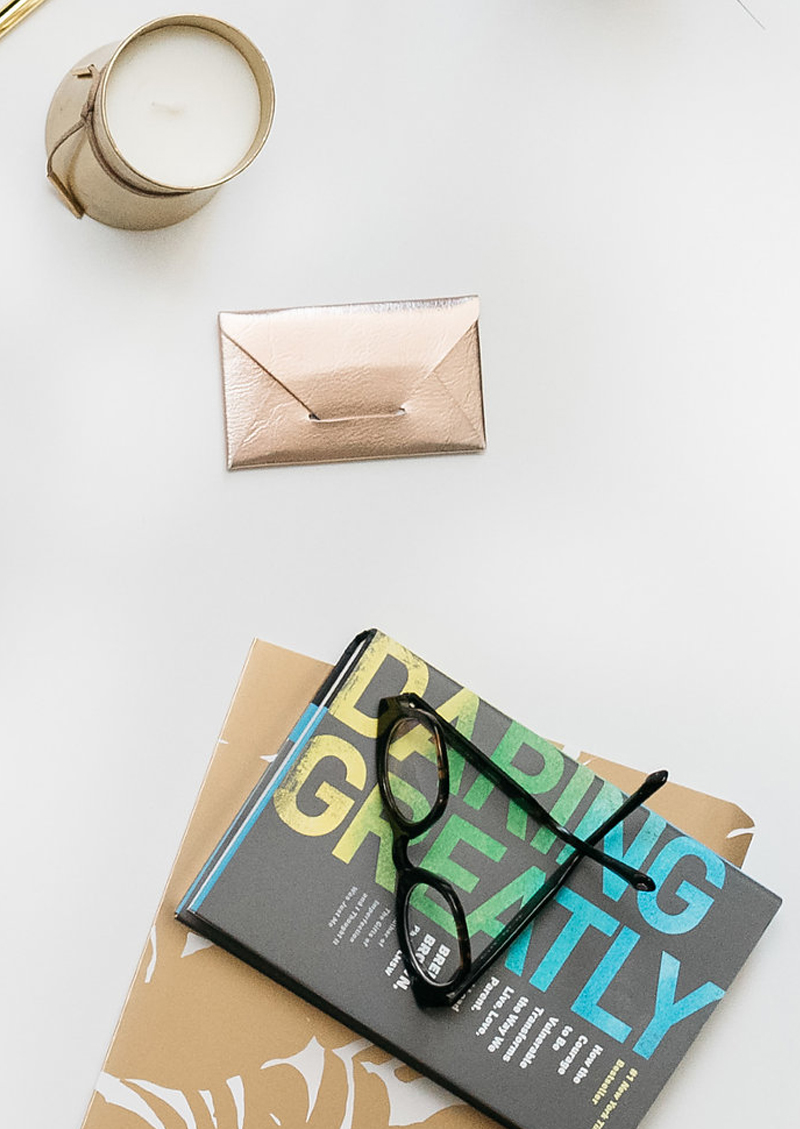 Researcher and thought leader Dr. Brené Brown offers a powerful new vision in Daring Greatly that encourages us to embrace vulnerability and imperfection, to live wholeheartedly and courageously.
Brené Brown's pioneering work uncovered a profound truth: Vulnerability—the willingness to show up and be seen with no guarantee of outcome—is the only path to more love, belonging, creativity, and joy.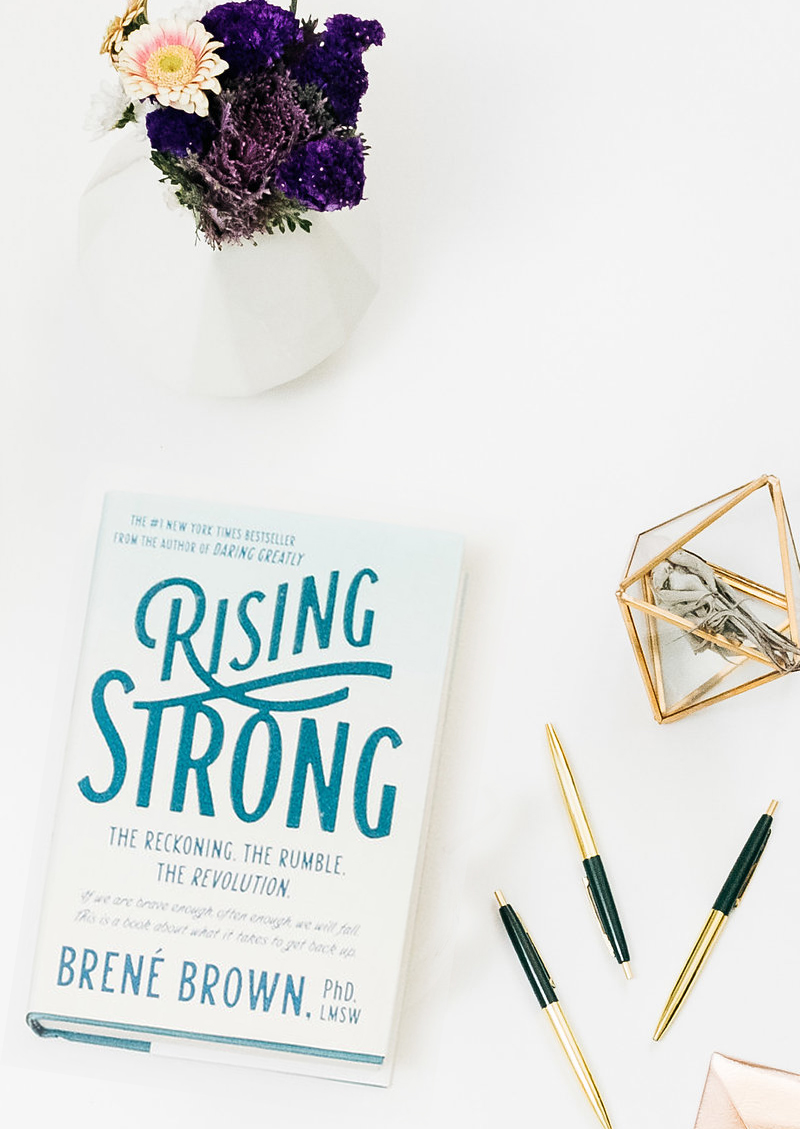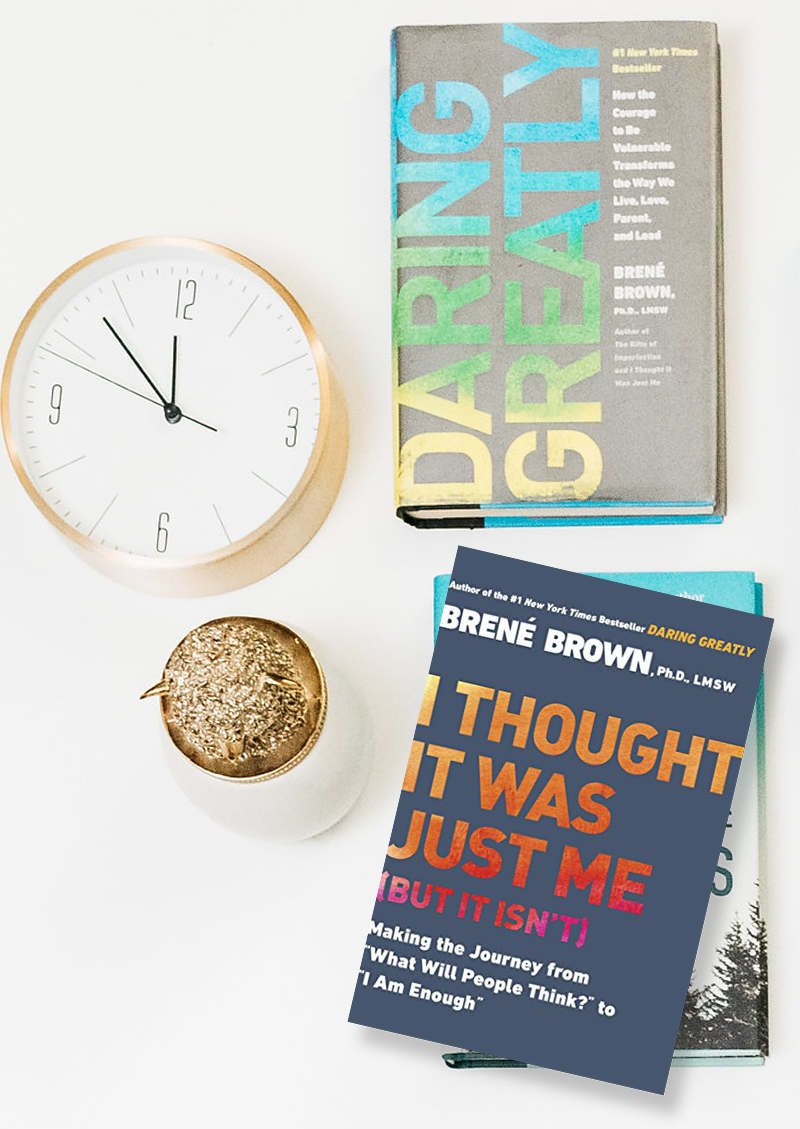 The quest for perfection is exhausting and unrelenting. There is a constant barrage of social expectations that teach us that being imperfect is synonymous with being inadequate. Everywhere we turn, there are messages that tell us who, what and how we're supposed to be. So, we learn to hide our struggles and protect ourselves from shame, judgment, criticism and blame by seeking safety in pretending and perfection.
Love Warrior is a gorgeous and inspiring account of how we are born to be warriors: strong, powerful, and brave; able to confront the pain and claim the love that exists for us all. This chronicle of a beautiful, brutal journey speaks to anyone who yearns for deeper, truer relationships and a more abundant, authentic life.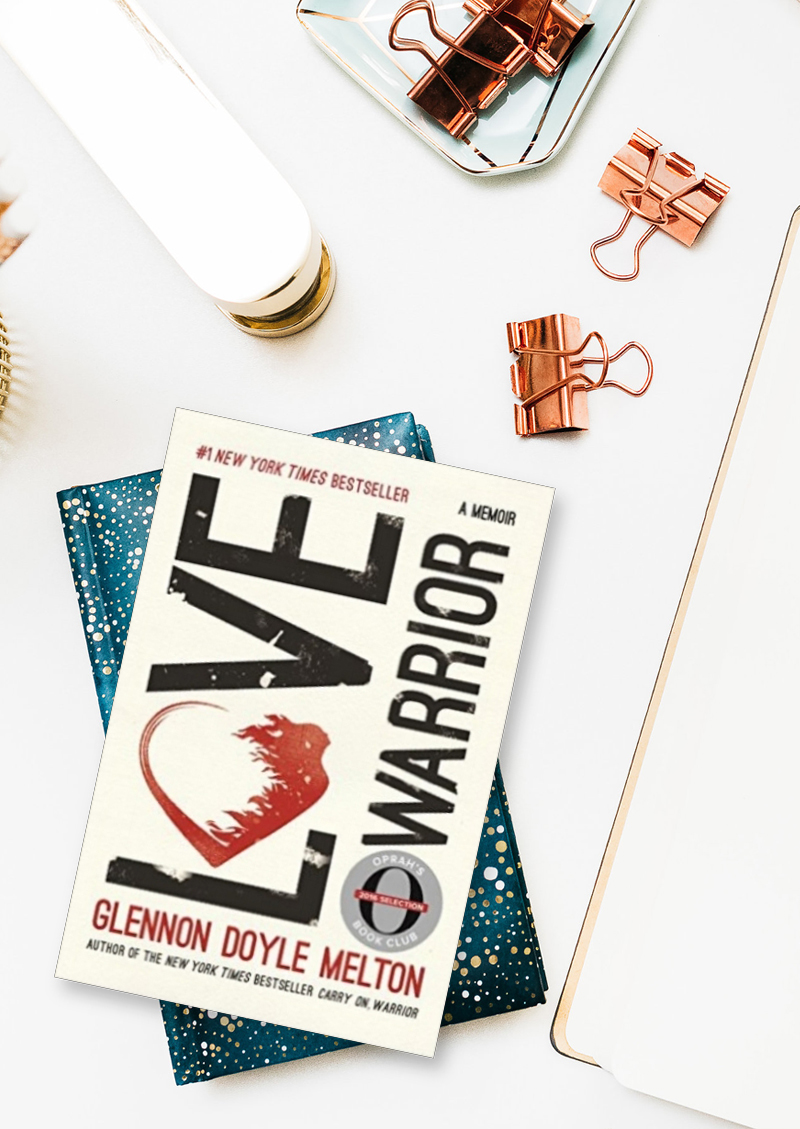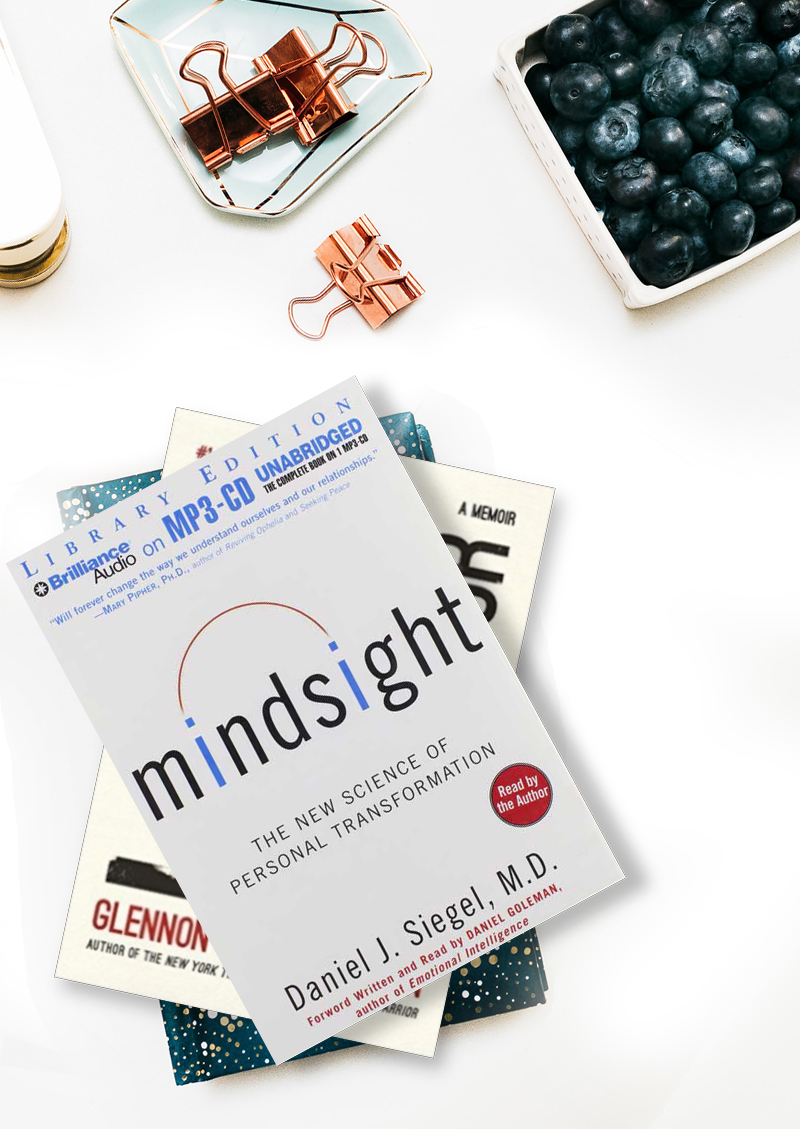 What if you could escape irrational thinking traps and live a fuller, richer, happier life? Using case histories from his practice, Dr. Dan Siegel shows you how to focus your attention on the internal world of the mind in a way that will literally change the wiring and architecture of your brain.
THE GIFTS OF IMPERFECTION
Each day we face a barrage of images and messages from society and the media telling us who, what, and how we should be. We are led to believe that if we could only look perfect and lead perfect lives, we'd no longer feel inadequate. So most of us perform, please, and perfect, all the while thinking, "What if I can't keep all of these balls in the air?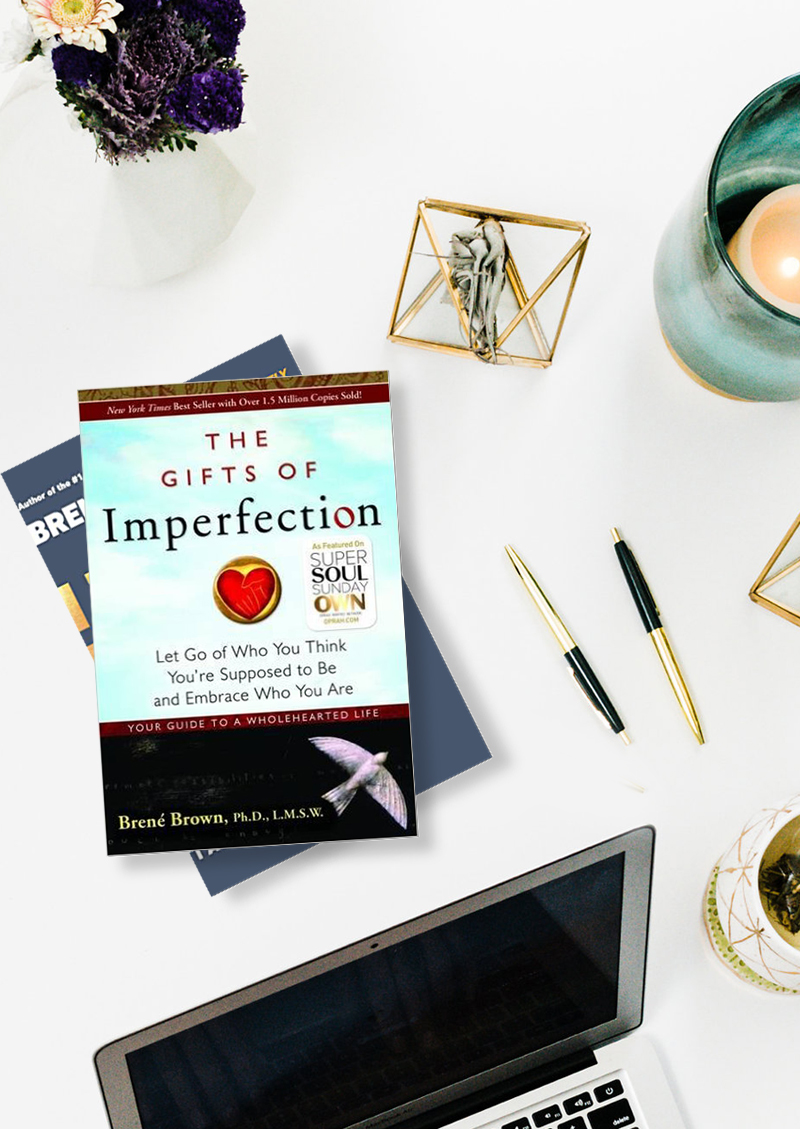 More than 24 million Americans are living with eating disorders. Here are resources to support you, whether you are in recovery, supporting someone who is or striving towards a healthy and  
balanced way of life
.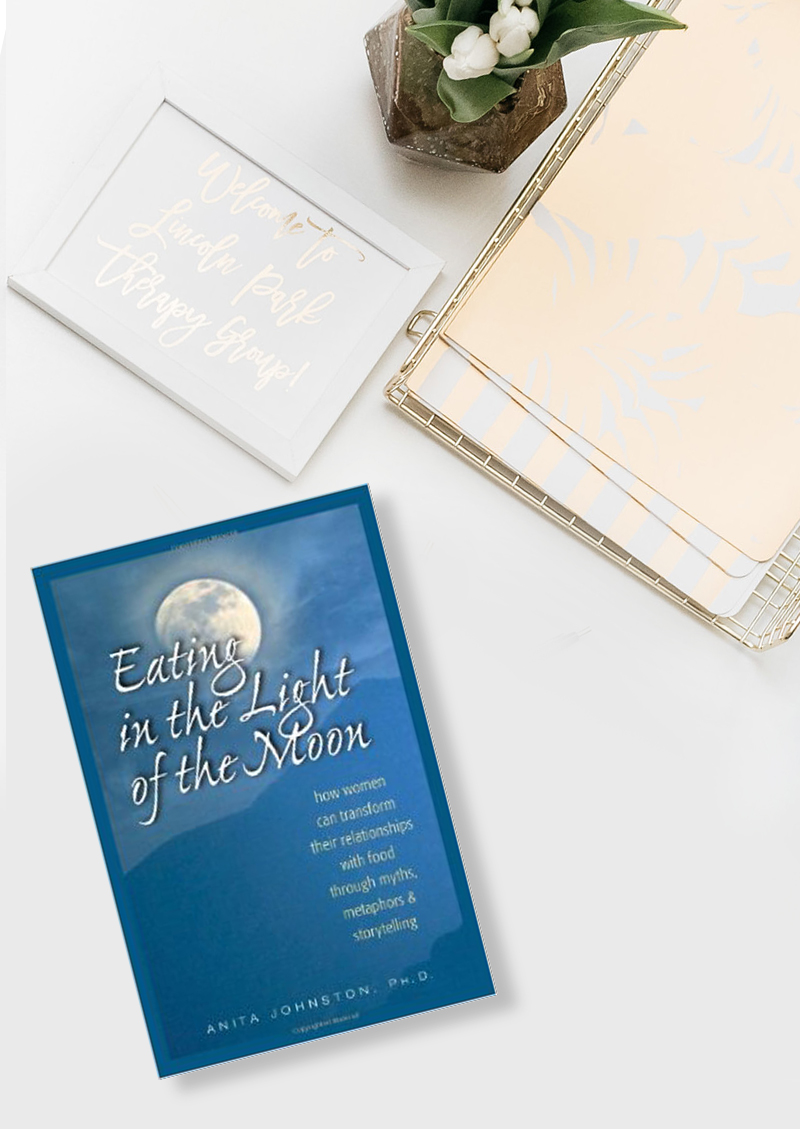 EATING IN THE LIGHT OF THE MOON
By weaving practical insights and exercises through a rich tapestry of multicultural myths, ancient legends, and folktales, Anita Johnston helps the millions of women preoccupied with their weight discover and address the issues behind their negative attitudes toward food.
Everyone suffers from stress and anxiety on a daily basis.  Here are our favorite resources to help you understand how it affects you mentally and physically and ways to cope with it.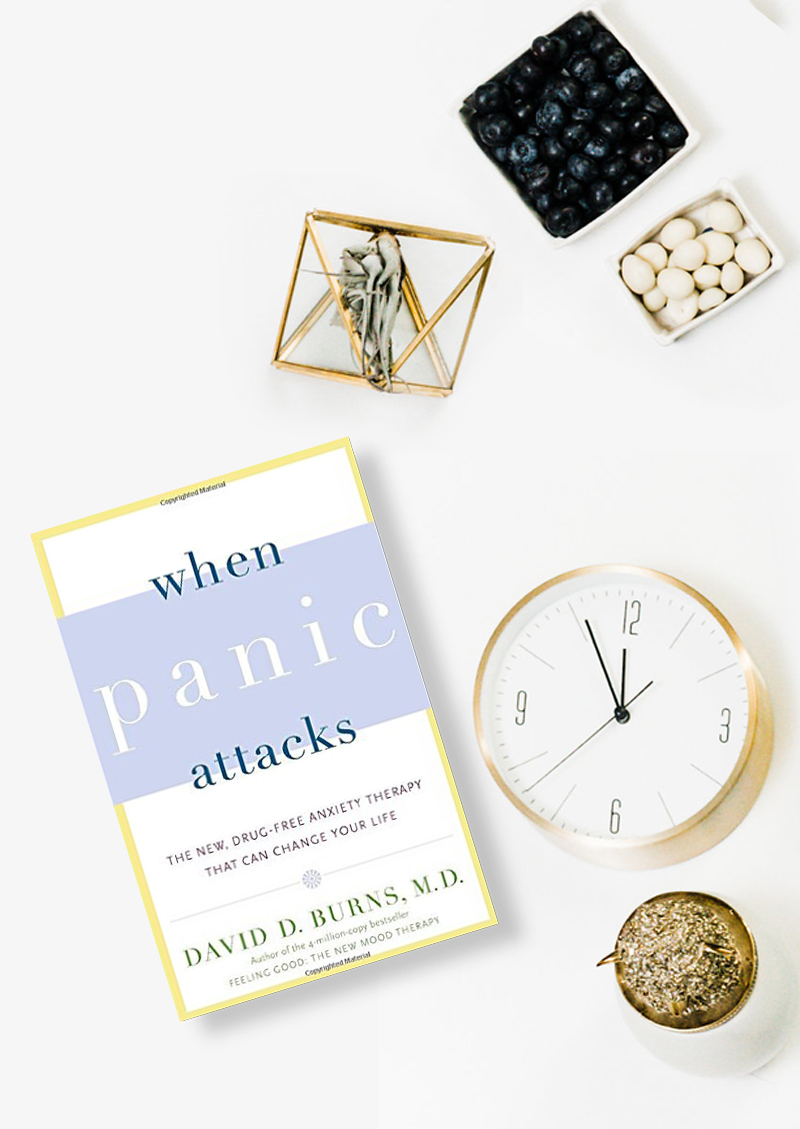 Dr. Burns takes you by the hand and shows you how to overcome every conceivable kind of anxiety. In fact, you will learn how to use more than forty simple, effective techniques, and the moment you put the lie to the distorted thoughts that plague you, your fears will immediately disappear.
Designed to address general worries as well as the unique issues surrounding some of the most common areas of worry—relationships, health, money, work, and the need for approval—The Worry Cure is for everyone, from the chronic worrier to the occasional ruminator. It's time to stop thinking you're "just a worrier" who can't change and start using the groundbreaking methods in The Worry Cure to achieve the healthier, more successful life you deserve.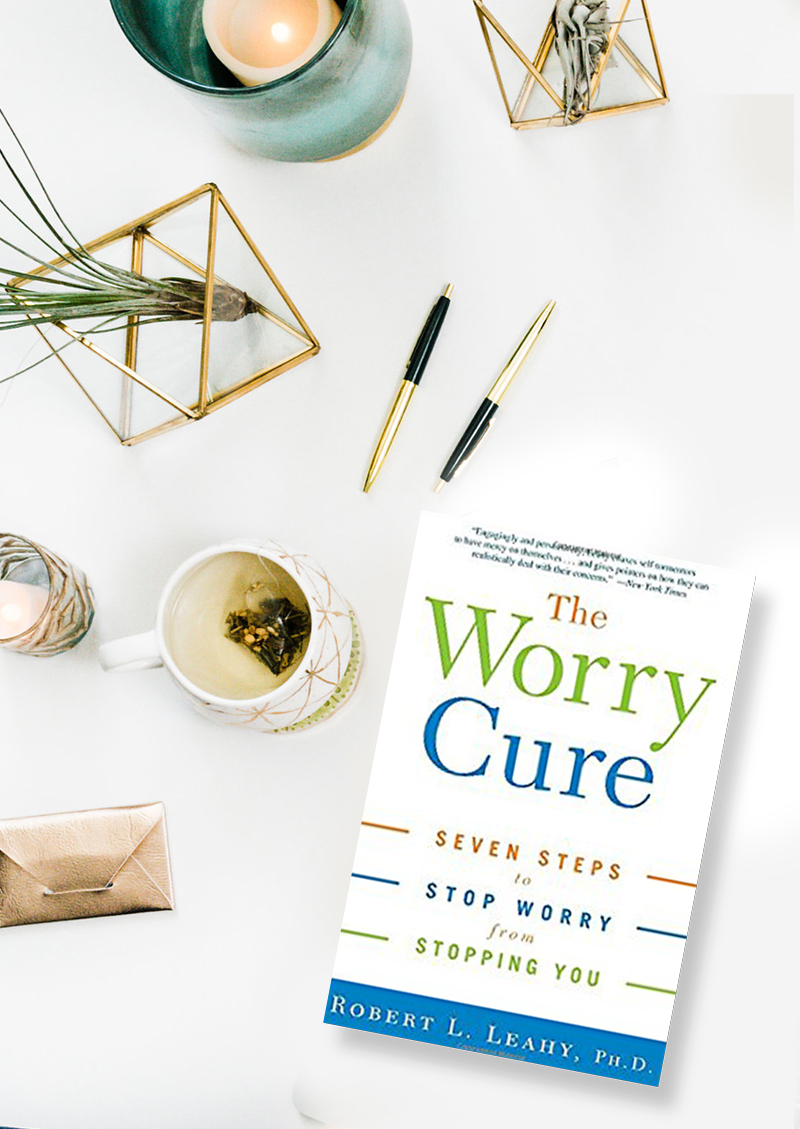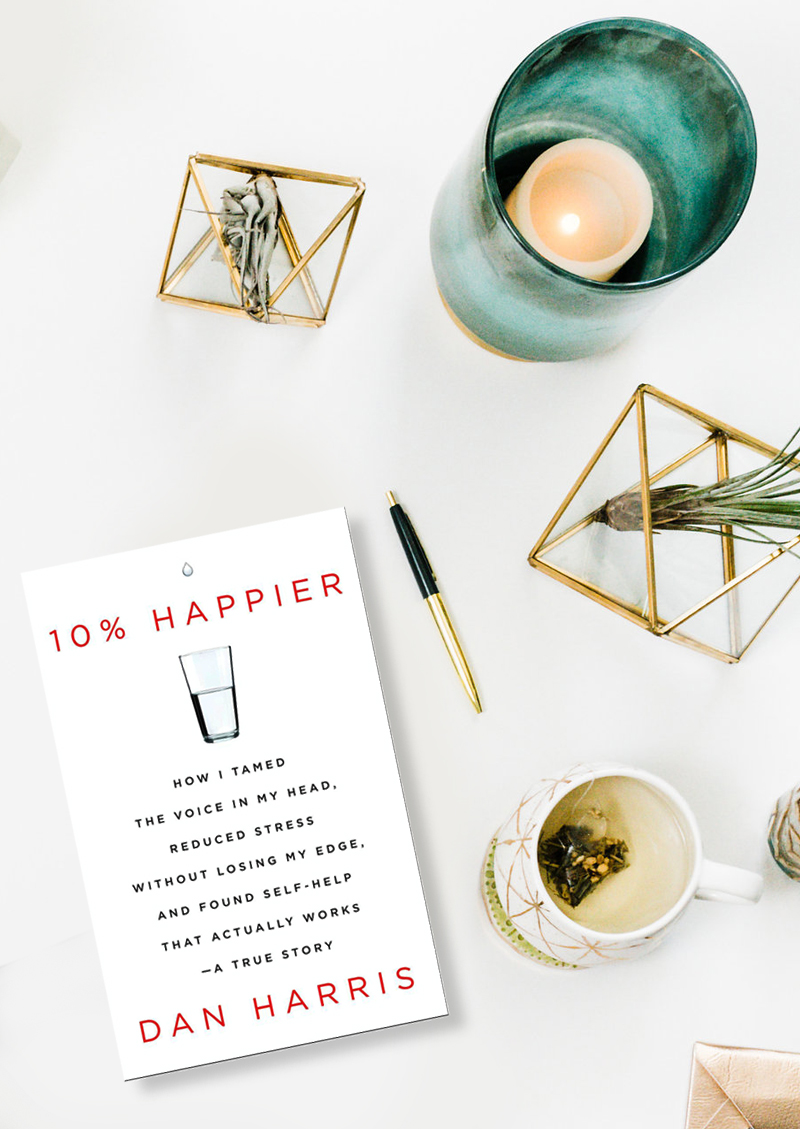 Dan Harris realized that the source of his problems was the very thing he always thought was his greatest asset: the incessant, insatiable voice in his head, which had propelled him through the ranks of a hypercompetitive business, but had also led him to make the profoundly stupid decisions that provoked his on-air freak-out.
Depression is more than going through a rough patch or feeling sad.  Use the following resources to increase you understanding of the condition and as a supplement to your therapeutic treatment.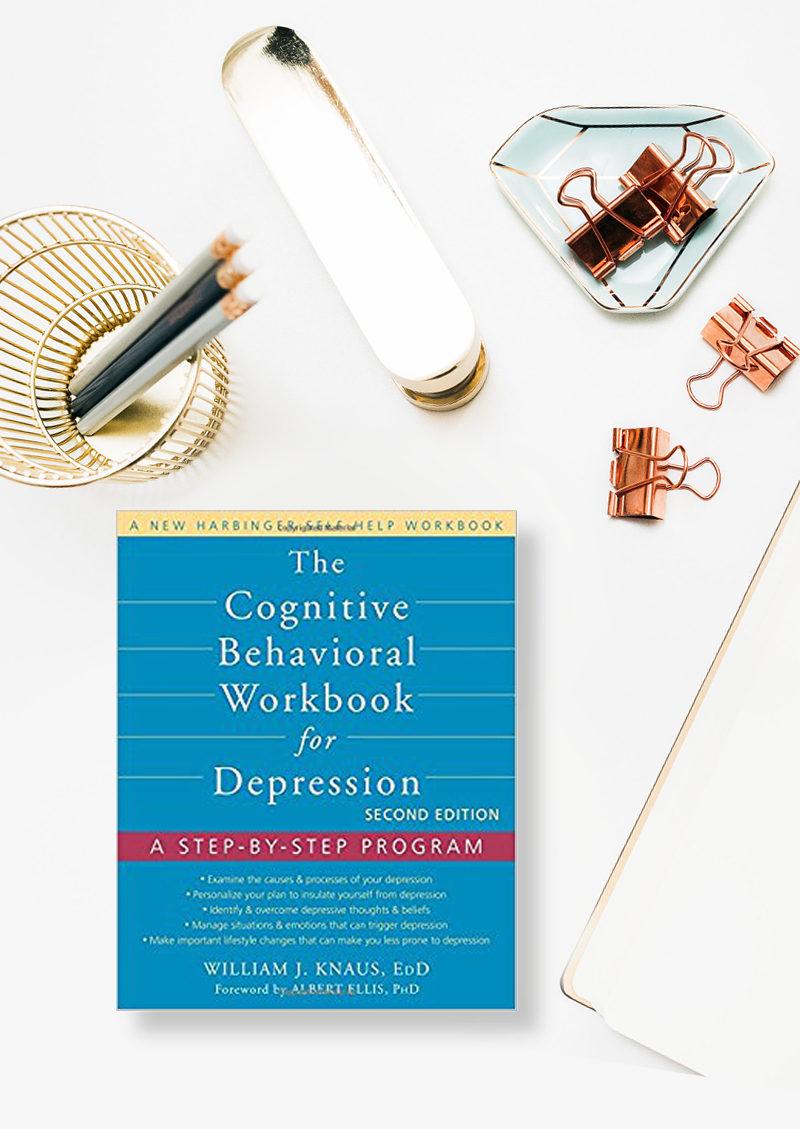 THE COGNITIVE BEHAVIORAL WORKBOOK FOR DEPRESSION
Using techniques from cognitive behavioral therapy (CBT) and rational emotive behavior therapy (REBT), you'll develop a plan for breaking your cycle of depression. You'll learn to recognize and dispute the irrational thoughts and depressive beliefs that keep you feeling down.
This book presents the insights and techniques of Acceptance and Commitment Therapy (ACT), a revolutionary new psychotherapy based on cutting-edge research in behavioral psychology. By clarifying your values and developing mindfulness, ACT helps you escape the happiness trap and find true satisfaction in life.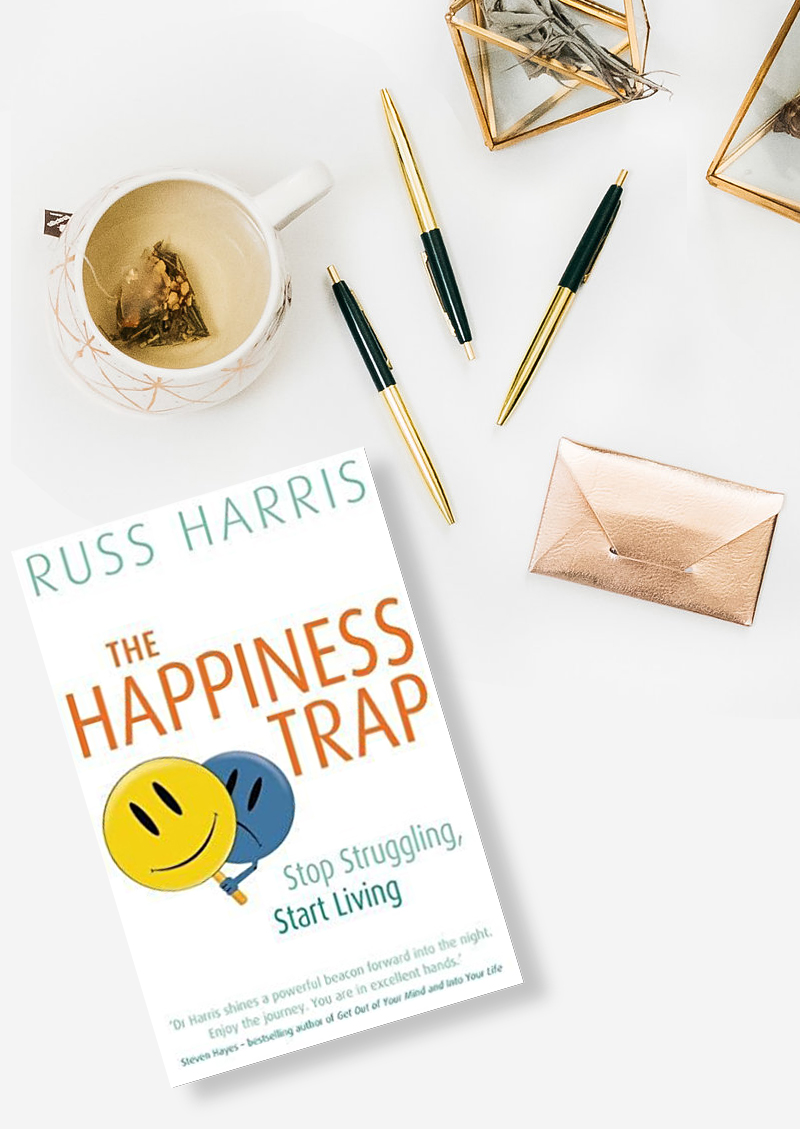 Good communication skills are crucial in all areas of our life.  Developing effective communication improves our romantic relationships, professional life and social connections.  Use the following resources to learn more about your communication style and how to improve this vital life skill.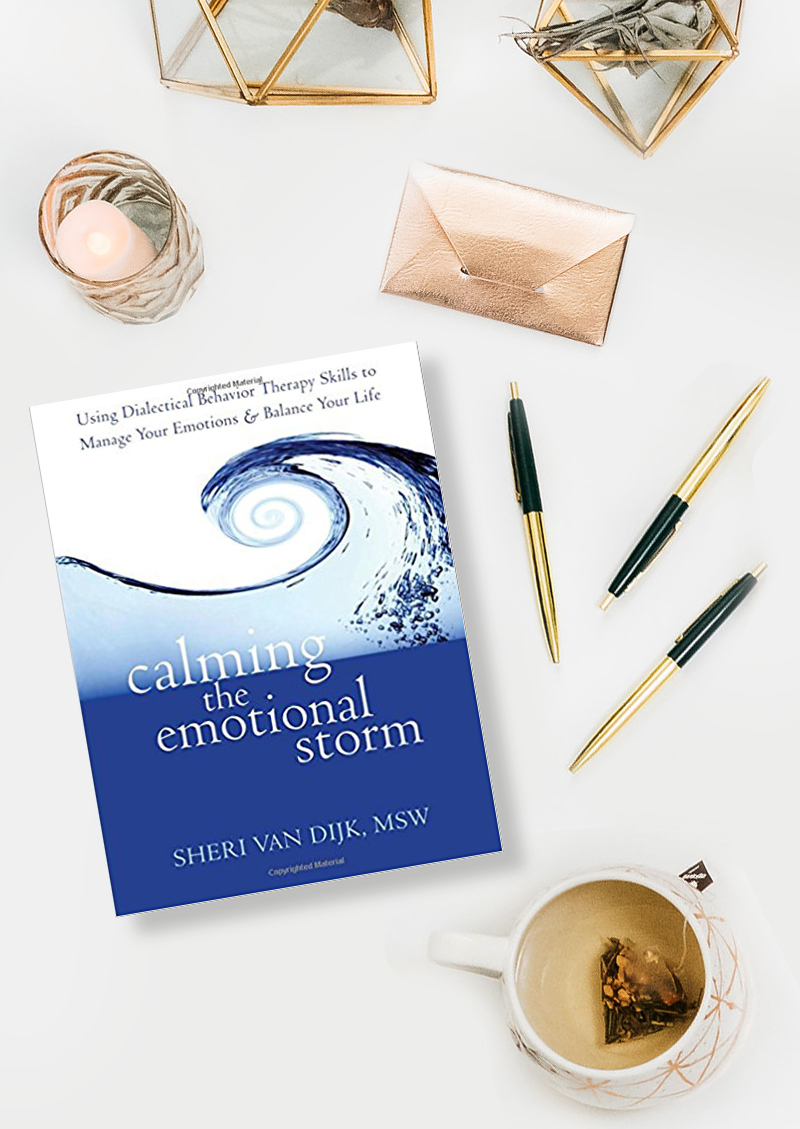 CALMING THE EMOTIONAL STORM
Calming the Emotional Storm is your guide to coping with difficult emotions calmly and responsibly by using powerful skills from dialectical behavior therapy. This method combines cognitive behavioral techniques with mindfulness practices to change the way you respond to stressful situations.
In Quiet, Susan Cain charts the rise of the Extrovert Ideal throughout the twentieth century and explores how deeply it has come to permeate our culture. Passionately argued, superbly researched, and filled with indelible stories of real people, Quiet has the power to permanently change how we see introverts and, equally important, how they see themselves.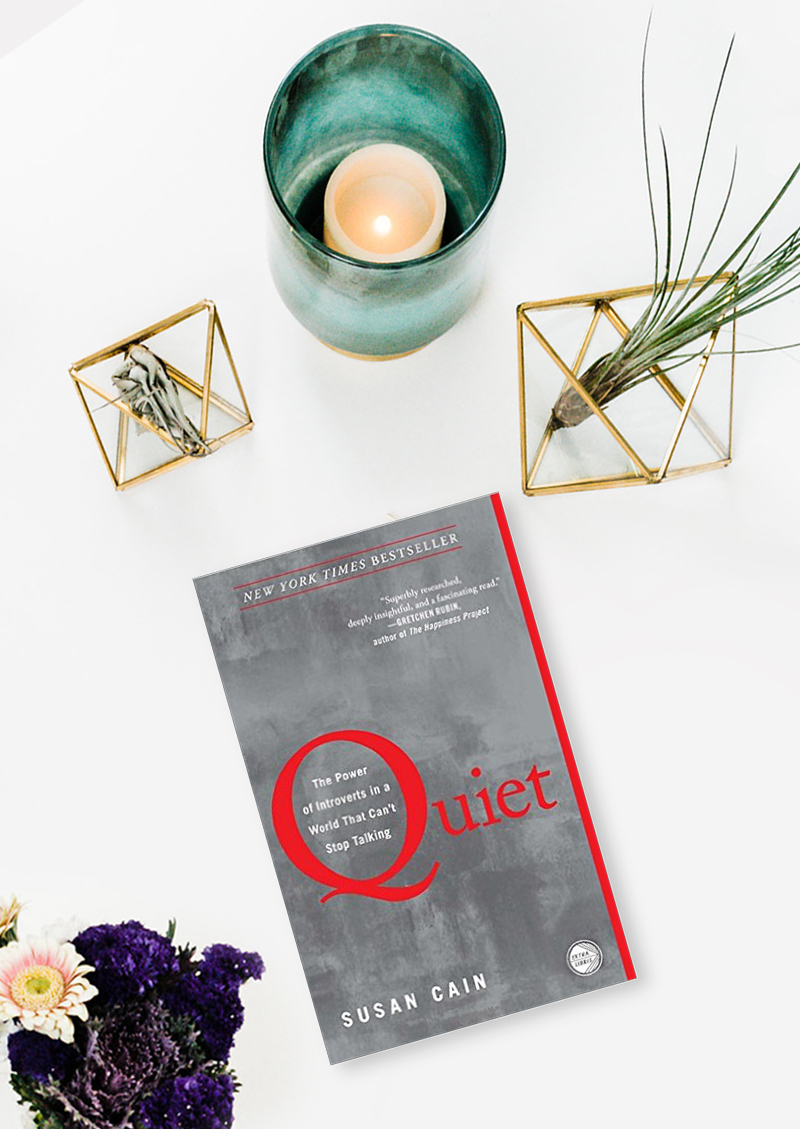 At some point in our lives we may find ourselves in a relationship that feels dysfunctional. The following books on codependency and recovery will help you understand more about co-dependant relationships and empower you to make necessary changes in yourself and in your relationships.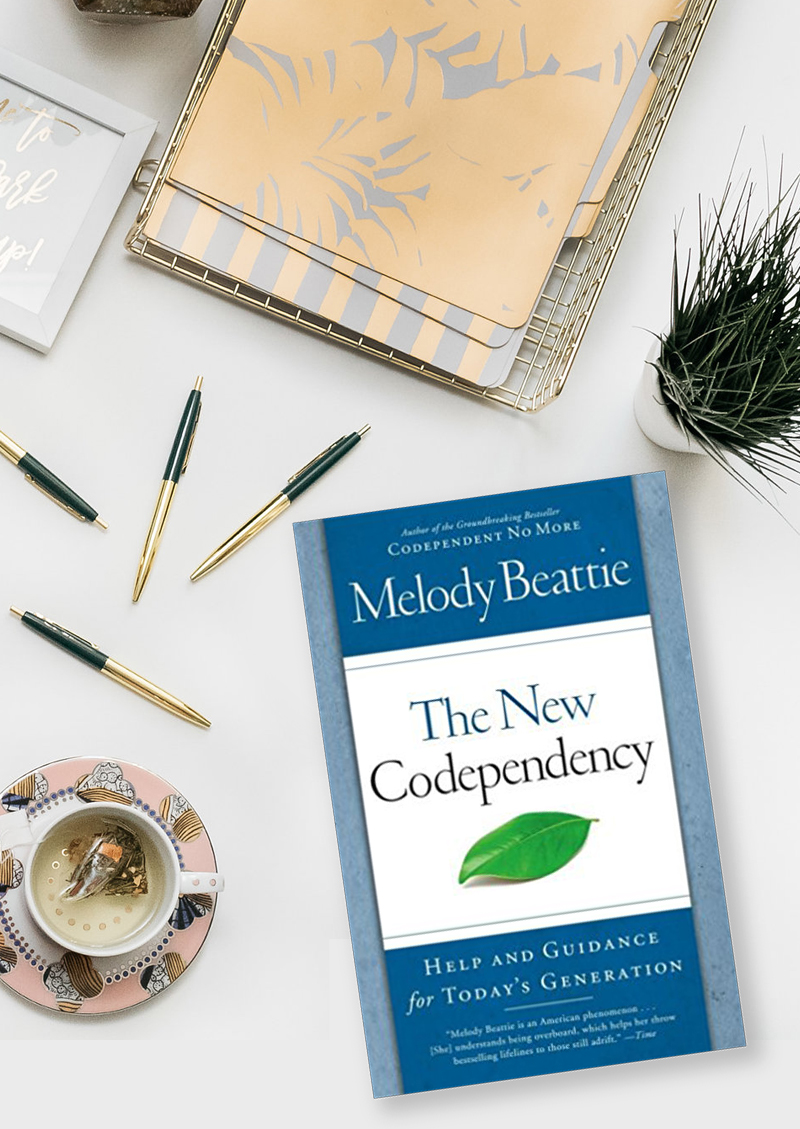 The question remains: What is and what is not codependency? Melody Beattie here reminds us that much of codependency is normal behavior. It's about crossing lines. There are times we do too much, care too much, feel too little, or overly engage.
The following resources will help couples learn new ways to examine and strengthen their relationships. Learn helpful tools and techniques to practice outside of session and reinforce the work you are doing with your therapist.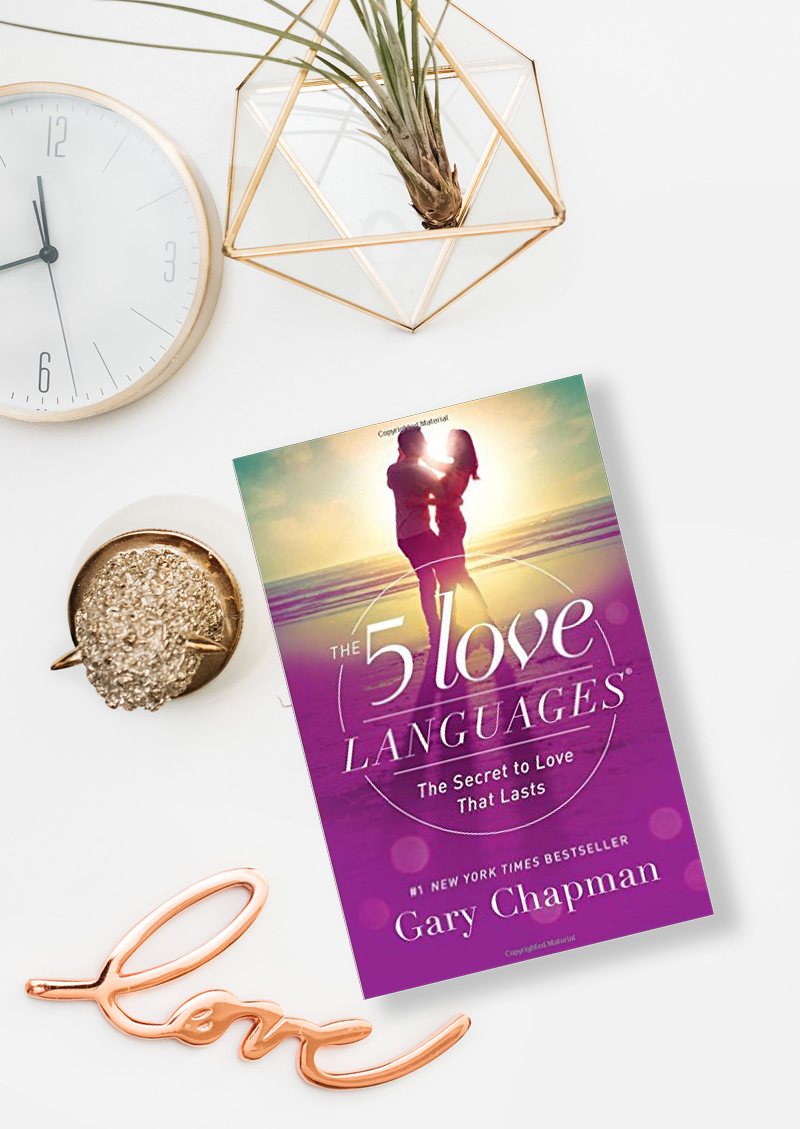 The 5 Love Languages is as practical as it is insightful. Updated to reflect the complexities of relationships today, this new edition reveals intrinsic truths and applies relevant, actionable wisdom in ways that work.
WHY MARRIAGES SUCCEED AND FAIL
This book guides you through a series of self-tests designed to help you determine what kind of marriage you have, where your strengths and weaknesses are, and what specific actions you can take to help your marriage.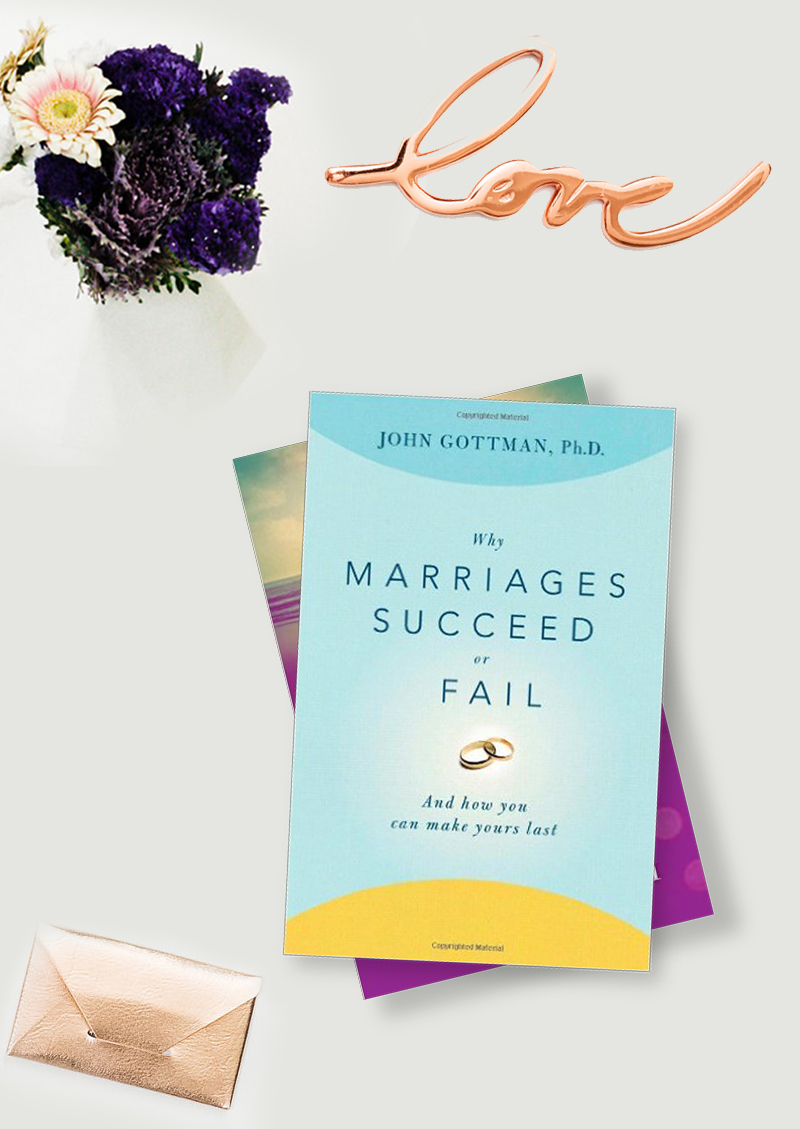 Our favorite parenting books with helpful tools, education and support for parenting.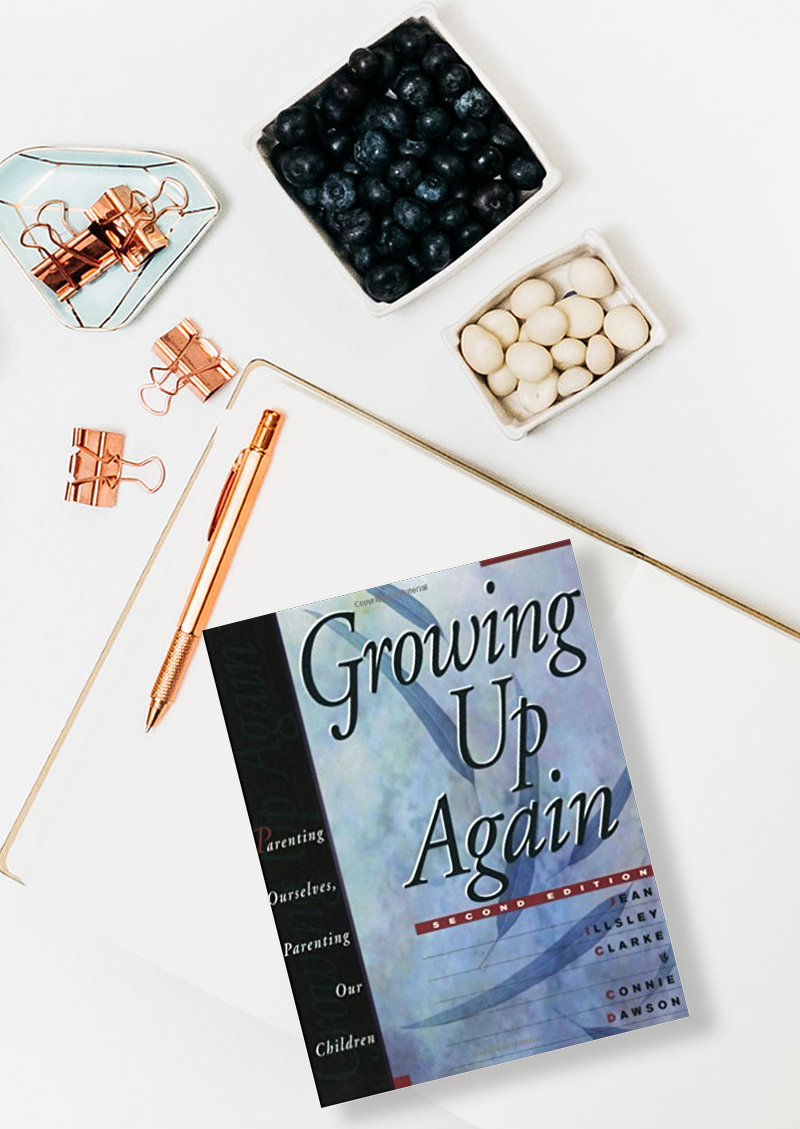 Offers further guidance on providing children with the structure and nurturing that are so critical to their healthy development — and to our own. Authors provide the information every adult caring for children should know — about ages and stages of development, ways to nurture our children and ourselves, and tools for personal and family growth.
PARENTING FROM THE INSIDE OUT
In Parenting from the Inside Out, authors explore the extent to which our childhood experiences shape the way we parent. Drawing on stunning new findings in neurobiology and attachment research, they explain how interpersonal relationships directly impact the development of the brain, and offer parents a step-by-step approach to forming a deeper understanding of their own life stories, which will help them raise compassionate and resilient children.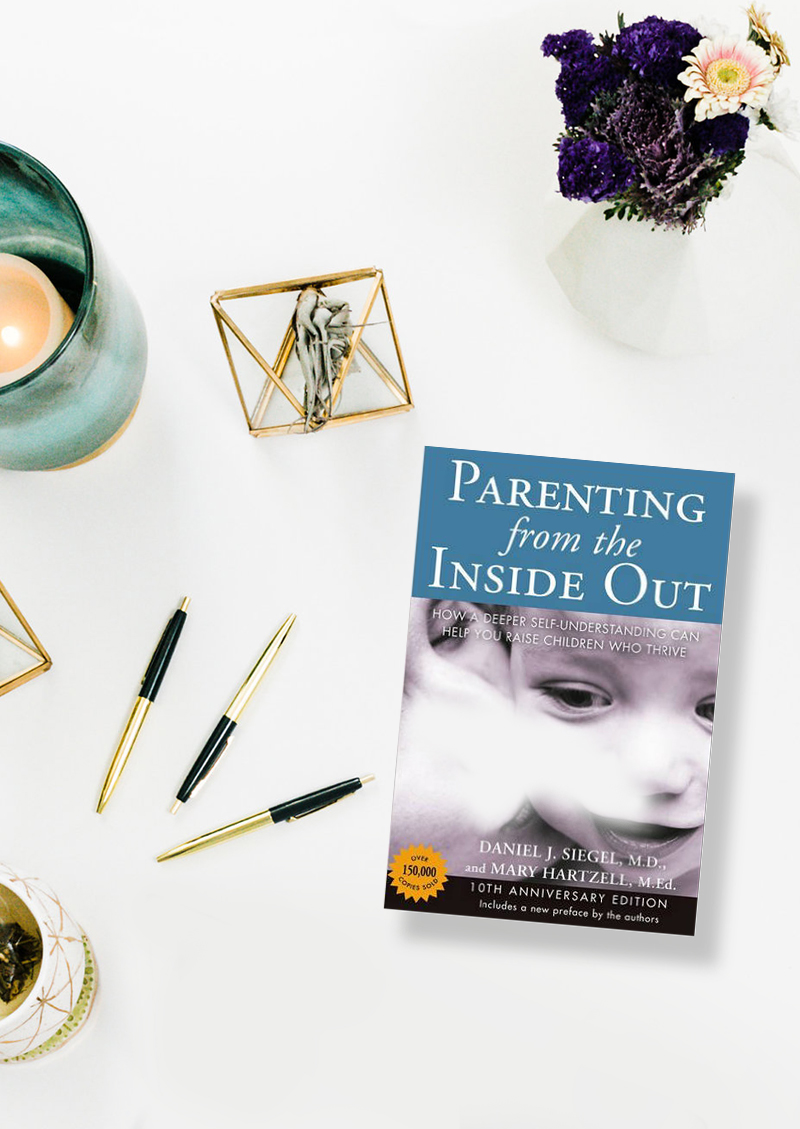 Books that have helped our clients understand trauma and how it can be healed. Learn from trauma researchers, who have brought mindfulness, compassion, and the neurobiology of science together to form highly effective treatment modalities.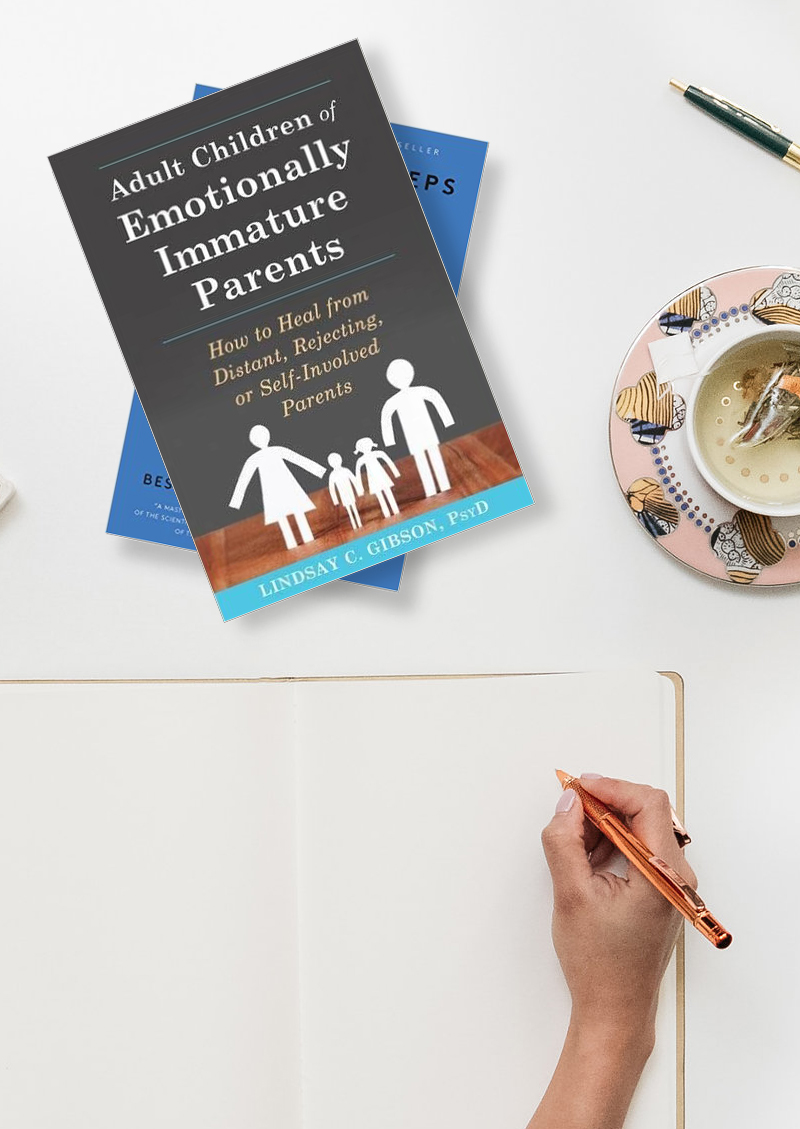 ADULT CHILDREN OF EMOTIONALLY IMMATURE PARENTS
In this breakthrough book, clinical psychologist Lindsay Gibson exposes the destructive nature of parents who are emotionally immature or unavailable. You will see how these parents create a sense of neglect, and discover ways to heal from the pain and confusion caused by your childhood.
In The Body Keeps the Score, Bessel van der Kolk M.D. transforms our understanding of traumatic stress, revealing how it literally rearranges the brain's wiring—specifically areas dedicated to pleasure, engagement, control, and trust. He shows how these areas can be reactivated through innovative treatments including neurofeedback, mindfulness techniques, play, yoga, and other therapies.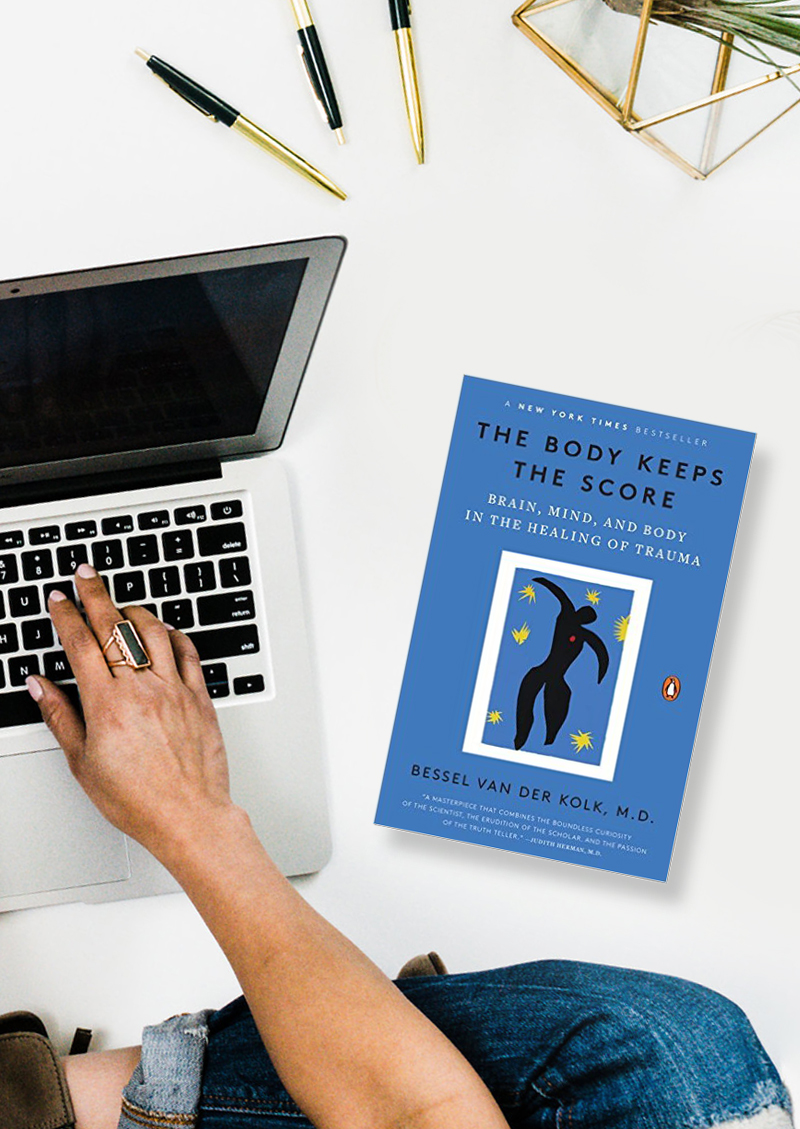 Bereavement is hard. To help you navigate the path of loss, we recommend these grief and loss books that are especially helpful and comforting during the dark days of grief.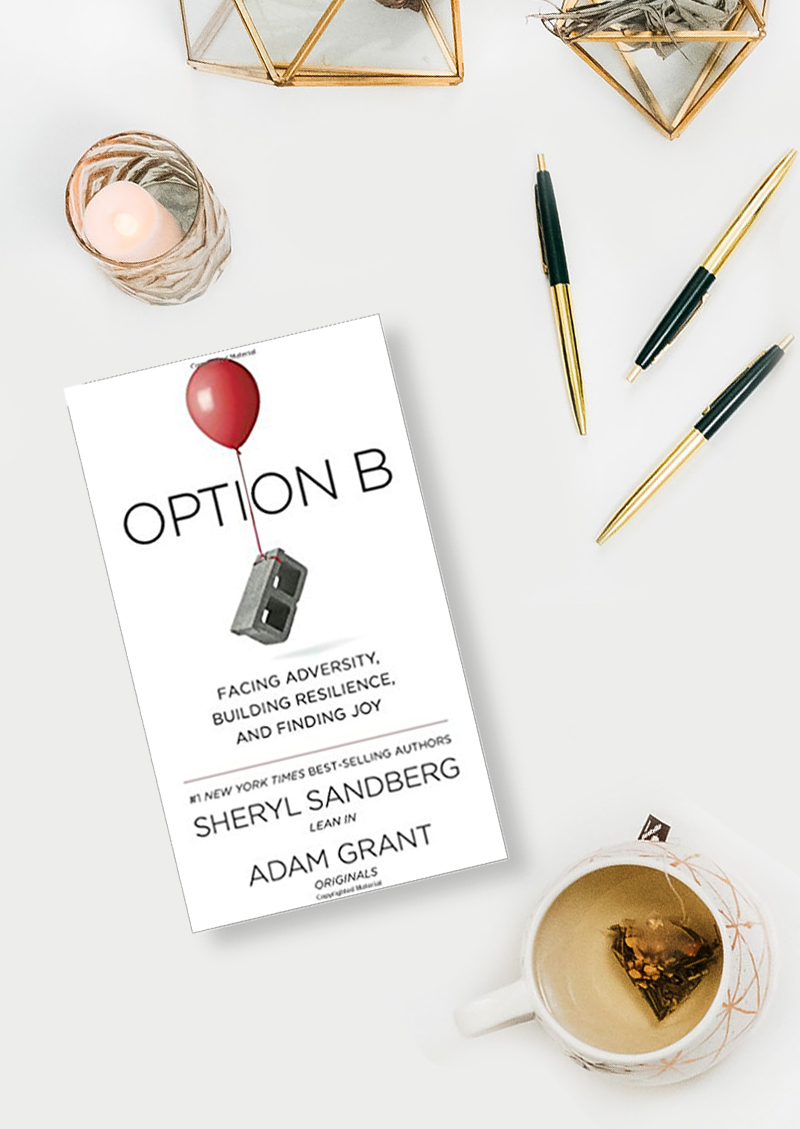 Illuminates how to help others in crisis, develop compassion for ourselves, raise strong children, and create resilient families, communities, and workplaces. Many of these lessons can be applied to everyday struggles, allowing us to brave whatever lies ahead.
For those who have suffered the loss of a loved one, here are strength and thoughtful words to inspire and comfort.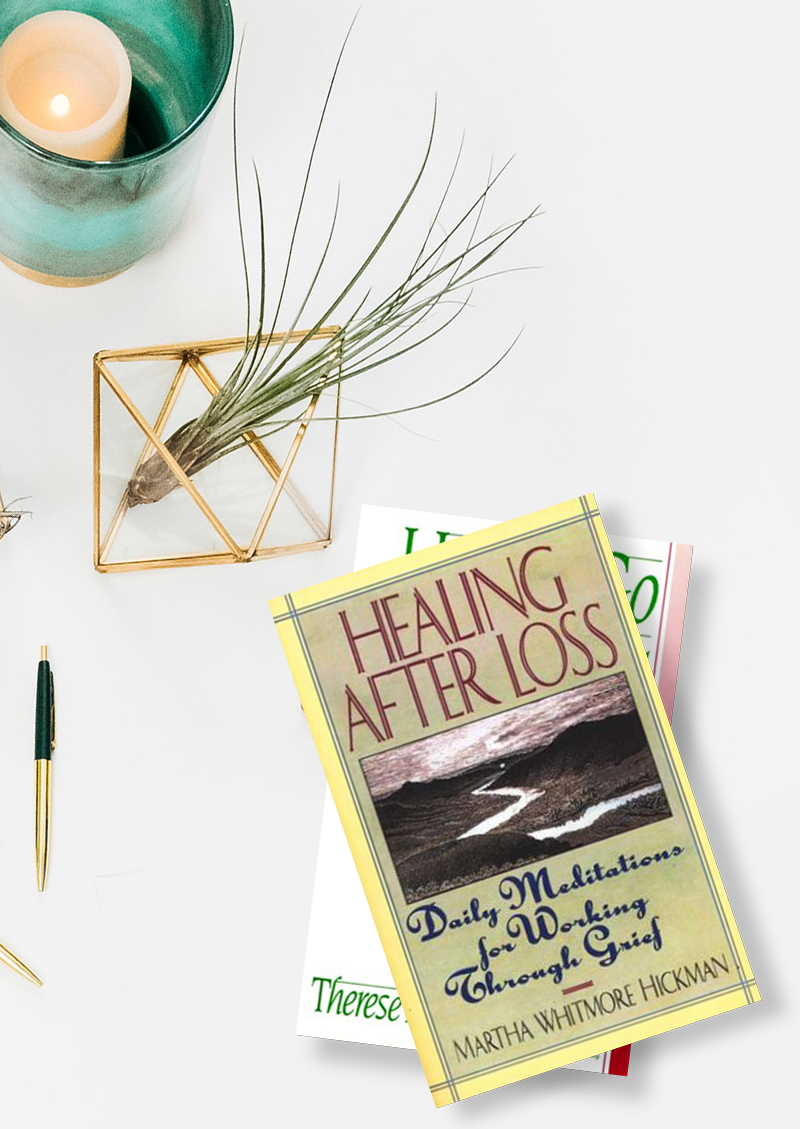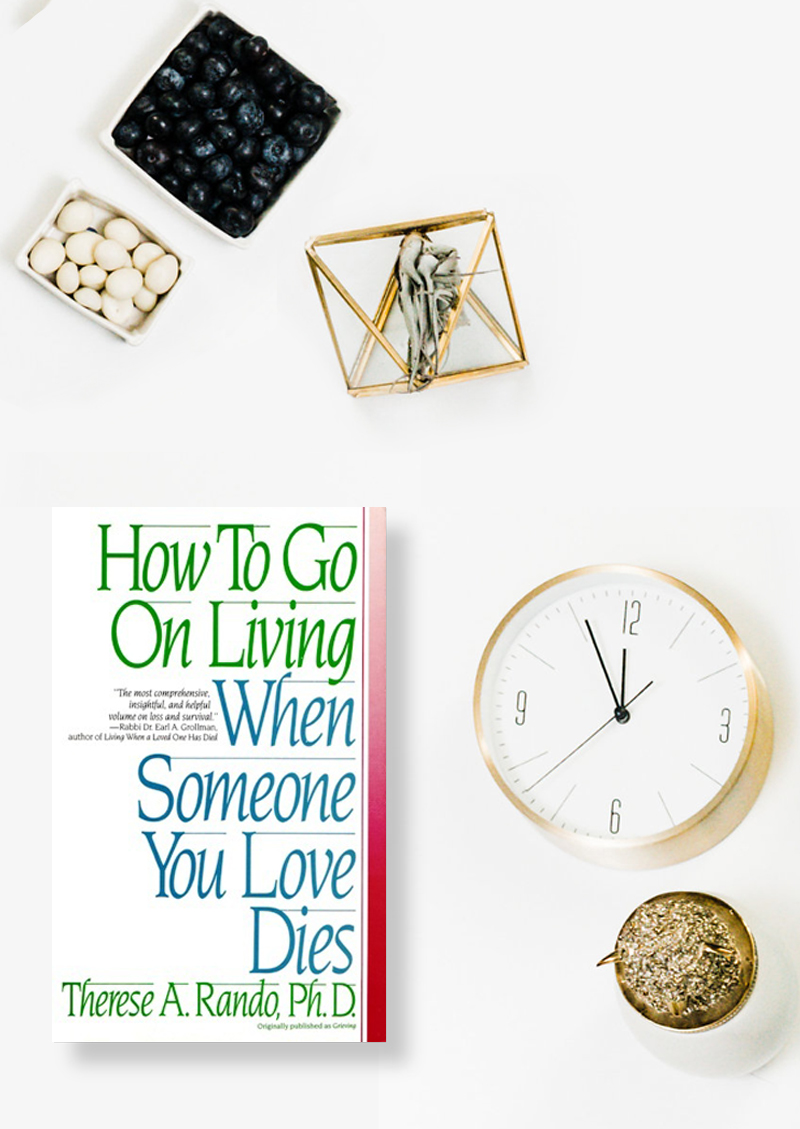 HOW TO GO ON LIVING WHEN SOMEONE YOU LOVE DIES
Mourning the death of a loved one is a process all of us will go through at one time or another. But wherever the death is sudden or anticipated, few of us are prepared for it or for the grief it brings. There is no right or wrong way to grieve; each person's response to loss will be different.
Understand and manage life with attention deficit disorder.  List of tips for people living with ADHD and for supporting partners and family members with the disorder.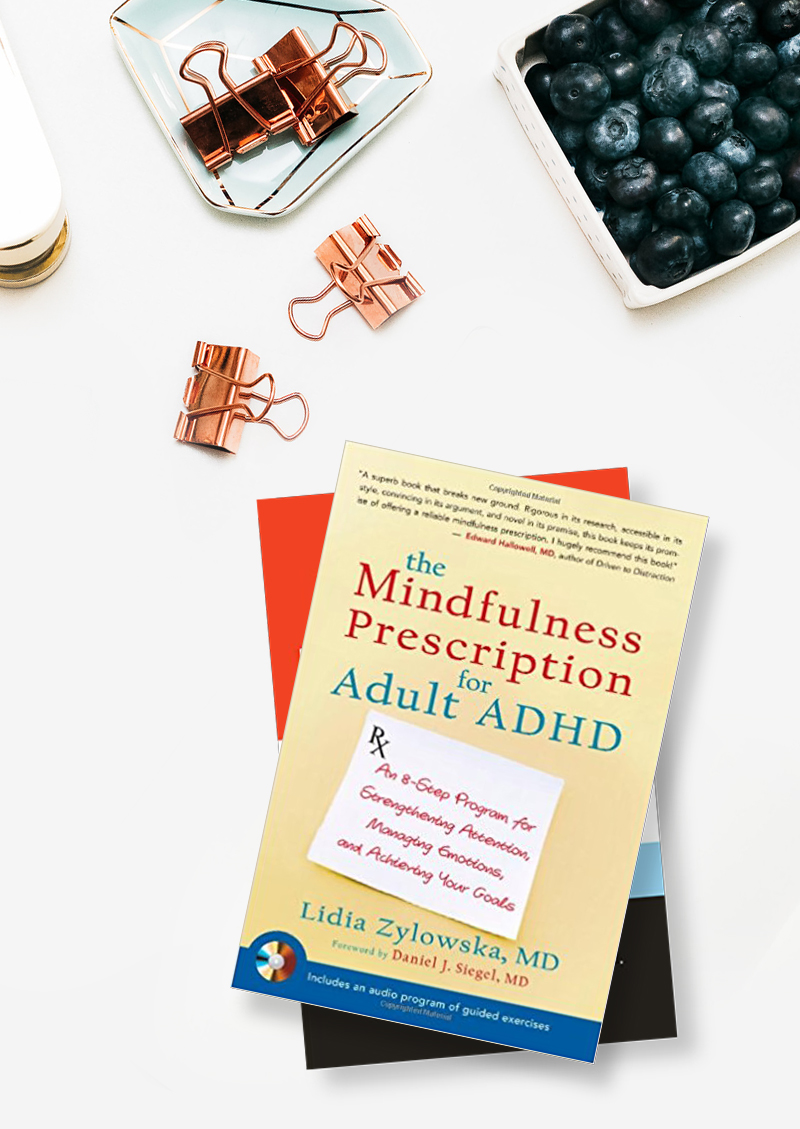 THE MINDFULNESS PERSCRIPTION FOR ADULT ADHD
Dr. Zylowska educates readers about ADHD, helping them to understand how their ADHD brain works and how they can use mindful awareness to work with their challenges. She also explains how the mindful approach can be combined with other treatments, including medications, to boost self-improvement.
Hallowell and Ratey explore the varied forms ADHD takes, from hyperactivity to daydreaming. They dispel common myths, offer helpful coping tools, and give a thorough accounting of all treatment options as well as tips for dealing with a diagnosed child, partner, or family member.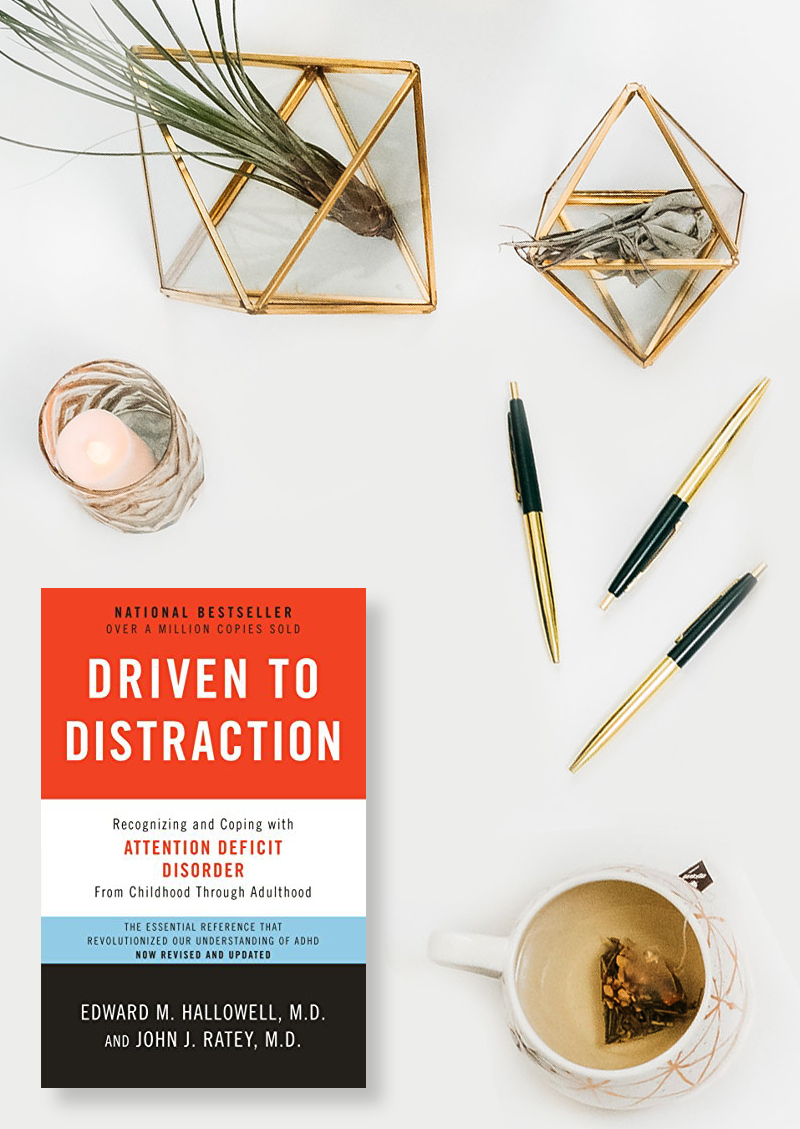 Relationships are hard work.  Even the best relationships get stuck in maladaptive patterns that lead to disconnection and frustration.  The following books will help you understand more about connection, intimacy and offer practices to integrate into your own relationship.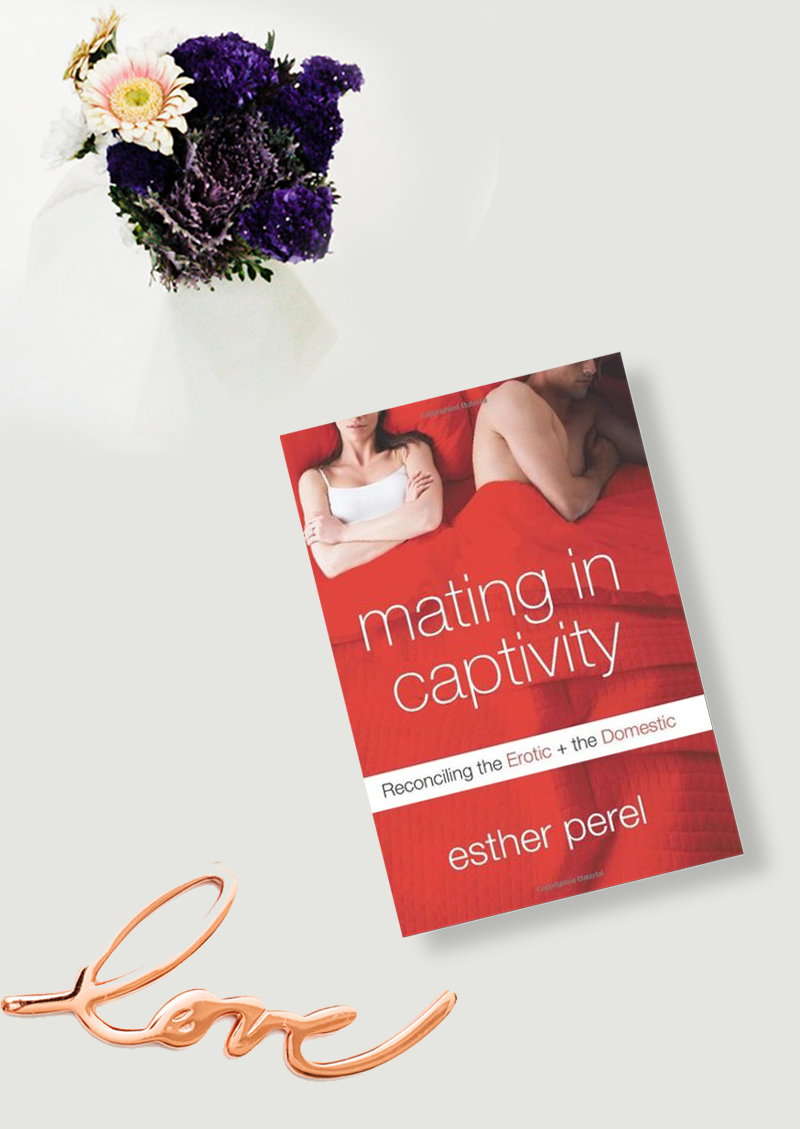 Drawing on more than twenty years of experience as a couples therapist, Esther Perel examines the complexities of sustaining desire. Through case studies and lively discussion, Perel demonstrates how more exciting, playful, and even poetic sex is possible in long-term relationships. Wise, witty, and as revelatory as it is straightforward, Mating in Captivity is a sensational book that will transform the way you live and love.
FIND THE COURAGE TO CULTIVATE CHANGE.
Schedule an appointment with us today and let us help you cultivate change and learn how to deal with life's challenges. We'd love to meet you.