GET TO KNOW YOUR THERAPIST
Christina Tri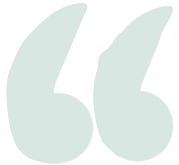 I BELIEVE THAT YOU ARE THE EXPERT IN YOUR OWN LIFE AND IT'S MY JOB TO HELP YOU DEVELOP THE TOOLS TO BECOME THE BEST VERSION OF YOURSELF.
I will meet you where you're at in your journey and we will co-create your treatment goals to use as a roadmap for our work together.
As we grow up, we learn things like reading and writing and even how to drive a car. But we don't always learn things like communication skills, stress management, or how to deal with tough feelings like anger or grief. Therapy is a safe and nurturing space to learn these critical life skills.
I BECAME A THERAPIST TO HELP CLIENTS LEARN HOW TO GET THROUGH CHALLENGING LIFE CIRCUMSTANCES AND DEVELOP THE TOOLS TO THRIVE IN THEIR RELATIONSHIPS, JOBS, AND LIFE OVERALL.
I believe a trusting relationship is the best predictor for positive change and see it as my job to provide an environment that is supportive, safe, and nurturing.
I think everyone should have the chance to experience a healing environment to make progress towards their goals and increase their happiness and life satisfaction. That's what I'm here to help you do.
When I work with clients, I incorporate THREE THINGS to create positive change:
mindfulness | self-reflection | skill-building
I tailor my work to your unique needs, and help you build practical tools that can be used in daily life. In our work together, you will develop skills like problem solving, communication, and stress management, so that you have a full set of tools you can rely on to deal with any sort of problem that comes up.
I work with individuals and couples, and specialize in: people experiencing relationship challenges, healing from shame and guilt, managing difficult life transitions, depression, anxiety, and grief and loss.
My area of expertise is working with people who have experienced multiple losses, trauma, and those who have chronic health conditions and invisible disabilities.
WHAT IF I DON'T WANT TO CHANGE SOME THINGS?
I view therapy as a very active and collaborative process. The communication between you and me will be a critical part of our work together. I will help provide options, but I respect your autonomy and your intuition that knows that's right for you.
A LITTLE ABOUT ME & MY PROFESSIONAL SKILLS 

"I am not what happened to me. I am what I choose to become." ― CG Jung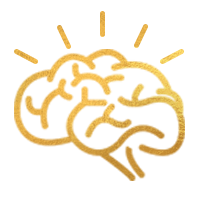 Practices mindfulness & gratitude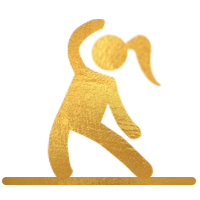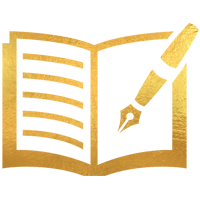 DO YOU WISH YOU WERE BETTER EQUIPPED TO HANDLE CHALLENGING SITUATIONS? DO YOU WANT TO INCREASE YOUR ABILITY TO NAVIGATE LIFE'S UPS AND DOWNS?
I would be honored to partner with you and help you discover the tools that can help make life more manageable. Together, we will find ways for you to meet your goals and increase your happiness and life satisfaction.